At Royal Command
Two Bangor University academics have recently received royal invitations to take part in important and influential events.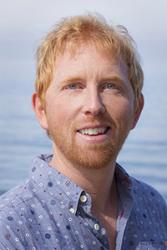 Dr Gareth Williams will be attending 'Rethinking the Future of Coral Reefs'.Dr Gareth Williams of the University's School of Ocean Sciences will be one of a small number of international speakers, and will share his expert opinion on Pacific coral reefs at an International Symposium: 'Rethinking the Future for Coral Reefs', convened by His Royal Highness, The Earl of Wessex, Patron of The Central Caribbean Marine Institute.
Meanwhile, a Professor from Bangor University, Andrew Pullin recently attended a Royal Colloquium 'Environmental reality: Rethinking the options' at the invitation of King Carl XVI Gustav of Sweden (23-25 May).
Dr Gareth Williams will be among twenty-five contributors including the directors of foundations interested in coral reef and ocean protection, scholars, media representatives and Heads of State contributing to the International Symposium on 6-7 June, which aims to improve policies, management and governance, so that the world's coral reefs may be better protected.
Coral reefs provide crucial functions such as providing a valuable food source, coastal protection and income from tourism, to many millions of people, especially in developing countries, so their protection is paramount. Dr Gareth Williams is among leaders identified as having the potential to create a transformative plan for reversing the decline of coral reefs, and to support the societies that depend upon them.
The London 2016 symposium follows up on scientific milestones dating back 40 years.
Dr Gareth Williams commented:
"I'm delighted to have received this invitation to share my knowledge of Pacific coral reefs, and how they are affected by human activity so that we can work together to ensure the future survival of these vital resources."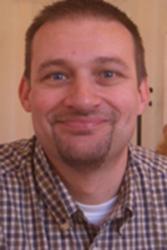 Prof Andrew Pullin recently attended King Carl XVI Gustav of Sweden's Royal Colloquium the Colloquium, 'Environmental reality: Rethinking the options'.Prof Andrew S. Pullin of the Centre for Evidence-Based Conservation at the School of Environment, Natural Resources and Geography is currently attending the 2016 Royal Colloquium the Colloquium, 'Environmental reality: Rethinking the options'.
Professor Pullin's work supports decision making in conservation and environmental management by providing statistical and systematic reviews of the effectiveness of management and policy interventions and on the impact of human activities on the natural environment.
Previous colloquia covered a broad number of subjects including water, energy, agriculture, and climate, with geographical foci ranging from coastal areas to mountains and from tropical regions to the Arctic. With this wide range of examples in mind, it is possible to explore the trends and critical factors which are forming history as well as providing challenges and opportunities for the future.
Professor Colin Jago, Dean of Bangor University's College of Natural Resources commented:
"These contributions from Professor Pullin and Dr Williams show how our internationally-recognised research at Bangor University is making a major contribution to the science and policy needed for the conservation of vulnerable ecosystems impacted by human activity on a global scale".
Publication date: 3 June 2016