Bangor Alumnus returns to north Wales as Antiques Roadshow specialist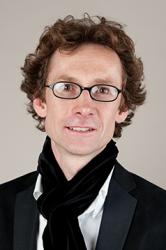 Justin CroftA Bangor University Alumus will return to north Wales as a specialist for the popular BBC Sunday evening programme Antiques Roadshow this week. On Thursday 4th June, Antiques Roadshow will come to the grounds of Plas Newydd, Anglesey.
One of the specialist on hand will be Justin Croft, who graduated from Bangor in the 80s. Now an antiquarian bookseller, based in Faversham, Justin travels a lot exhibiting at international book fairs and so far this year has visited Boston, San Francisco, New York and Paris. Justin has been with the BBC Antiques Roadshow for 10 years. His last visit to north Wales with the Roadshow was to Bodnant Gardens a few years back.
Justin said: "I'm very excited to be coming back to north Wales and especially Anglesey – where I spent a lot of time when at Bangor.
"I studied History and Archaeology between 1986 and 1989 and loved it all. I specialised in prehistoric archaeology and where better to study it? Bangor is surrounded by prehistoric sites and Ireland is an easy journey away. I loved the course and the location and wouldn't hesitate to recommend Bangor.
"The social life was fantastic and the University had a real sense of community not found in those 'commuter' universities in England. I walked, cycled and played music in between those long hours in the Lloyd room of the library! I also met my wife-to-be here – Amanda Palmer who studied Drama during the same period."
Entry to the Roadshow is free, and the specialist will be particularly fascinated to hear about "The Great Anglesey Sale" in 1904, which contained over 40,000 lots, and was held to recoup some of the debts of the 5th Marquess of Anglesey.
For more information about planning your visit to the Roadshow go to: www.bbc.co.uk/antiquesroadshow.
Publication date: 2 June 2015