Bangor in top 4 % of World's Greenest Universities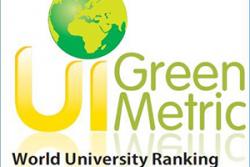 Bangor University's commitment to sustainability has once again earned it a commanding position in an international league table of environmentally friendly institutions. In the current UI Green Metric league table, Bangor University has moved up twelve places to 16th position, placing the University in the top 4% of the participating universities.
The UI Green Metric, a league table of the world's greenest universities, was first launched by Universitas Indonesia in 2010 to highlight sustainability and environmental management at universities around the globe. Each year the number of Universities taking part increases; this year 516 universities from 74 countries took part, an increase from 407 universities last year.
Vice Chancellor Professor John G Hughes said:
"I am delighted that Bangor University continues to make an impact as a sustainability leader within the international higher education sector. This latest league table demonstrates our ongoing commitment to taking positive action in promoting sustainability and achieving continual environmental improvement".
Ricky Carter, Environmental Manager, Property and Campus Services added: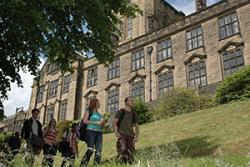 "We are continuing to make significant progress not only at home but globally, as shown by this latest news. Our environmental commitments are clearly set out in our Environmental Management System which is certified to both the internationally recognised ISO14001, and Welsh Green Dragon Environmental Standards".
Dr Einir Young, Director of Sustainability responded to the announcement saying:
"Driving environmental improvements and resource efficiencies throughout the organisation is a challenge without end. We recognise that sound environmental management is essential to our aim of developing and applying innovative ways of integrating consideration for sustainability and the well-being of future generations into everything we do, through our research, our teaching and our own supply chain".
Publication date: 10 January 2017