Bangor Law School's Gary Clifford shortlisted for a national leadership award
Gary Clifford, Director of the Institute for Competition and Procurement Studies (ICPS), based at the Bangor University's Law School, has been named a finalist in Wales' long-established and only dedicated leadership awards.
Gary has been shortlisted in the 'Wales' Leadership for the Future' category for his ambitious leadership role in steering the Institute through a period of national and international growth, and is one of four finalists in the category.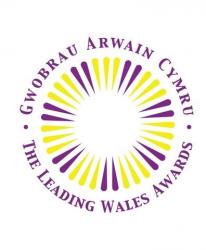 The alumni of past winners includes individuals such as Laura Tenison MBE, of Jo Jo Maman Bébé, and Mario Kreft MBE, CEO of Pendine Park Care Homes. Honorary award winners include previous First Minister Rhodri Morgan and Wales' rugby captain, Sam Warburton.
Barbara Chidgey, Chair of the Leading Wales Awards, said: "As usual, we have a really eclectic mix of leaders and exemplar of leadership across all sectors in Wales for this year's short-list. It's been a privilege to read so many fascinating stories of leadership making a real difference within a business, organisation or community project. We really do appreciate also the time and commitment given by everyone who submitted a nomination. We look forward to the Awards Lunch & Ceremony in June when we can properly celebrate our "Leaders in Wales"."
Gary Clifford said: "I am absolutely honoured to be shortlisted for such a prestigious and well-regarded national award. I am the leader I am today because of family, friends and work colleagues. I work with some wonderful people at the Law School at Bangor University, who make working enjoyable. These individuals, and the experiences I have shared along the way, have given me the confidence to approach the world of work in Wales, and the world itself, with gusto".
Professor Dermot Cahill, Head of Bangor Law School and Chairman of the Institute for Competition and Procurement Studies, added: "It's been a privilege to work with a thought-leader like Gary now for several years, and his shortlisting for the Leading Wales Awards is due recognition of his leadership abilities and contribution to our fantastic success in recent years.
"What is particularly interesting about Gary is that he has always been a leader who is aware that leaders both make a contribution to the University's success (by creating the right environment for a team to thrive within) and also by leading by example, which is Gary's case often means that he takes a fresh look at old problems and sees them through fresh eyes. A great lateral thinker, he often applies techniques and ideas across disciplines, just like a Renaissance Man. Never content to accept mediocre solutions, Gary is always asking, how can we do this better? That's what leaders do, they make things better for the team, plus they bring innovative approaches to both working practices and also strategy.
"Gary clearly excels in both, and all at Bangor Law School and its Institute for Competition & Procurement Studies will be cheering for him at the Awards Ceremony in Cardiff in June."
The Leading Wales Awards, in association with Cardiff Metropolitan University, are now in their twelfth year. They seek to recognise and celebrate individuals whose leadership is making a real difference in Wales and contributing to developing prosperity in our country. The winners will be announced at the lunchtime awards ceremony, which will take place at the Hilton Cardiff on Tuesday 14th June.
For more information please visit www.leadingwalesawards.co.uk
Publication date: 27 May 2016