Bangor New Music Festival 12th – 15th March 2014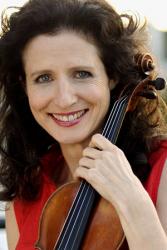 © Rama KnightAs Bangor New Music Festival looks forward to its fourteenth contemporary music festival, we mark the 450th anniversary of William Shakespeare's birth. The 2014 festival runs over 4 days, featuring a series of events including concerts, workshops, lectures and the INTER/actions conference.
The festival opens with violinist Madeleine Mitchell on Wednesday 12th March at Powis Hall, Bangor University and concludes on Saturday March 15th with a performance of Karlheinz Stockhausen's Mantra as part of the INTER/actions conference.
Thursday commences with a jazz workshop from Israeli- born drummer, Asaf Sirkis, followed by a late evening concert of his jazz quartet at Greeks Taverna in upper Bangor. Also on this day acousmatic composer Natasha Barrett will lead an educational lecture, followed by a concert in Powis Hall using 32 speaker surround sound spatialisation.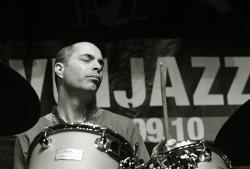 Our 2014 theme is celebrated on Friday 14th with premieres of four works inspired by the poet. Of special note is an open air lunchtime concert performed by Bangor New Music Ensemble at Deniol Shopping Centre, Bangor. Guest composer Robert Saxton will deliver Friday's lecture before his Shakespeare Scenes are performed by Orchestra of the Swan in a finale to the day at Prichard-Jones Hall, Bangor University. This concert also features the premiere of two commissions (Tŷ Cerdd and BNMF) in line with our aim to promote new works and composers.
Festival Director, Guto Puw says, "I am hugely excited by this year's groundbreaking series of concerts. I feel privileged to be involved in a festival offering such a variety of performances and esteemed artists, and this year the scope of the Festival has been greatly enhanced by Arts Council support. As always, the festival puts an emphasis on providing outreach projects within local schools in North Wales, but this year especially we are providing a number of excellent opportunities for young artists to compose and perform contemporary music under the guidance of established artists."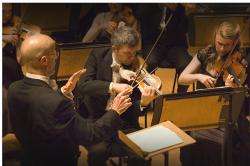 Individual tickets for the concerts, workshops and master classes range from £5-£20 and are available to purchase through the website (www.bnmf.uk) or from Palas Print, High Street, Bangor. For more information please visit www.bnmf.co.uk or telephone 01248 382181.
Publication date: 6 March 2014