Bangor retains place in World University Rankings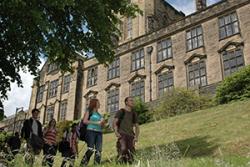 Bangor University has retained its position among the top 350 universities worldwide, according to the Times Higher Education World University Rankings released today (Thursday 2 October 2014).
The university's inclusion among the world's best universities is the latest of a number of league tables and surveys which reflect well on Bangor University.
Bangor is the best university in Wales and in the top 10 UK universities in a comprehensive survey of students' satisfaction with their university experience, according to the results of the comprehensive National Student Satisfaction survey announced earlier in the summer, while the Times & Sunday Times Good University Guide placed the University among the UK's top 50 institutions.
Another more specific survey revealed that Bangor University made a positive impression on new students commencing on their studies at Bangor. The YouthSight survey placed Bangor University among the top 10 UK universities for the favourable first impressions gained by new students. The YouthSight research also suggests a strong link between students' early impressions of their university and a higher percentage of students successfully completing their studies.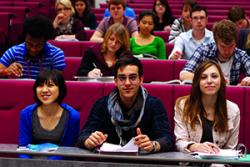 Welcoming the news of the University's international reputation, Vice-Chancellor Professor John G Hughes said:
"Bangor University really makes its presence felt around the globe. The University provides education and research of high quality which makes a valuable contribution both regionally and on the world stage. This table reinforces our increasingly international reputation."
Professor Oliver Turnbull, Pro Vice-Chancellor (Teaching & Learning) added:
"We have a 130 year tradition of providing excellent teaching and student care, and we take great pride in the quality of both our teaching and our research at Bangor University."
World ranking is increasingly important to universities. Student recruitment is increasingly a global marketplace. Around 3.7 million university students now study outside their home countries- a number projected to rise to 7 million by 2020, so a reputable international profile is important to universities. Increasingly, research at Universities is conducted by international teams working collaboratively across universities, a high profile is essential to make those valuable academic and research connections.
A link to the full results of the Times Higher Education World University Rankings is available at www.timeshighereducation.co.uk/world-university-rankings/
Publication date: 2 October 2014