Bangor University ranked 7th in the UK for Agri-tech research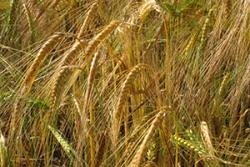 Bangor University was ranked 7th in the UK, and 1st in Wales, for the impact of its agri-tech research publications in the recent landmark review for the UK Government, "Encouraging a British Invention Revolution: Sir Andrew Witty's Review of Universities and Growth". Sir Andrew is chief executive of GlaxoSmithKline, and his expert report recognised that the UK is a world-leader in technology and inventions and has some of the best universities in the world. The report also emphasised the importance of universities in delivering economic growth. To produce the evidence for its conclusions, the Review commissioned science and health information specialist Elsevier to identify which UK universities produce the publications that achieve the highest impact in their field in the 11 key Industrial Strategy sectors and Eight Great Technologies. Universities' impact was determined by the citations received by their research publications and this measure placed Bangor in 7th place in the UK in the Agri-tech Industrial Strategy Sector, which encompasses developing and exporting innovative technologies e.g. in food security.
Professor John Healey, director of research in Bangor's College of Natural Sciences, commented:
This welcome endorsement of the quality and impact of the University's research in the area of agri-tech demonstrated its commitment to research designed to meet the needs of industry and society, to help the economy grow and provide jobs through sustainable use of natural resources. This is exemplified through Bangor University's innovative Biocomposites Centre, with its strong industry links, and the excellence of the research into soil and environmental science and biotechnology in its School Of Environment, Natural Resources and Geography".
Publication date: 5 February 2014