Bangor University student film nominated for RTS Student TV Award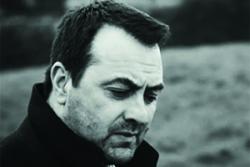 Lester HughesA short film created by an alumnus and current student at Bangor University's School of Creative Studies and Media has been nominated for a Royal Television Society 2014 Student Television Award in the Postgraduate Drama category.
The film, Jam Man, was created a couple of years ago by John Evans who was studying for his Master's degree in Film Practice and Lester Hughes who had just embarked on a PhD in Film Practice.
Jam Man is a 25 minute Welsh drama which sees former Paratrooper Chris (Iago McGuire) having to deal with the arrival of his estranged daughter Kelly (Ceri Williams). This sets them both on a journey to rediscover their strained relationship. Chris must confront and challenge his own demons to save Kelly from hers.
Lester Hughes, from Pwllheli, a mature student and a father of two, said: "I'm over the moon that Jam Man has been shortlisted and it will showcase the grass roots of Welsh drama at the award ceremony in London on 5th June.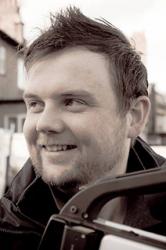 John Evans"I'm also really pleased for John Evans who wrote and directed the film, it's a testament to the strength of his writing and direction that the film was shortlisted in several major film festivals last year including the Celtic Media Film Festival. This nomination for a Royal Television Society award is the icing on the cake, and a chance for some of the cast and crew to meet up again and enjoy the unique atmosphere of a prestigious awards ceremony.
"I also believe the nomination reflects the quality of teaching and production facilities available to everyone at the School of Creative Studies and Media at Bangor University. Although it's a relatively small department, I think this nomination proves that Bangor University can truly compete with anyone on a national scale."
The awards, chaired by Director of Sky Entertainment Channels Stuart Murphy, celebrate the best in student television from across the UK. The work of this year's nominees and highlights of the award ceremony will be aired on Sky One or Sky Two.
Comedian Romesh Ranganathan will host the award ceremony at the BFI Southbank on Friday 5 June.
Related stories:
Postgraduate nominated for Bay Film Festival Award
Film awards triumph for Bangor University students
MA paratrooper film wins award
Publication date: 12 May 2015