Bangor University Student successes in LifeStart challenges
Two Bangor University students have been successful in recent 'LifeStart Challenges', winning substantial sums of money and valuable experiences.
Bangor University is one of only 12 universities taking part in LifeStart – a new challenge platform developed by Virgin StartUp. LifeStart aims to help students find their edge and achieve greater career and financial success by helping them learn critical enterprise and financial skills through participation in prize-winning Challenges.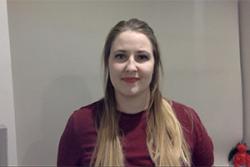 Annabel WrightAnnabel Wright, who is 21 and is currently a Masters student in Environmental and Business Management won the overall Gold Award and also the LifeStart Challenge set by Think for the Future, a company who deliver educational workshops in schools. In line with the company's interests, the Challenge set was to facilitate inclusion and resolve problem behaviour in schools.
Annabel's proposal was to change the traditional physical classroom space, to provide a more fluid and flexible space, encouraging pupils to be more active throughout their learning. She felt that her solution to tackling pastoral and behavioural problems would assist young people to reach their full educational potential.
The Gold Award comes with £1,000 plus one week work experience at Think for the Future, an educational provider in Nottingham, with the possibility of an internship to help implement her idea, a personal LinkedIn / CV endorsement from a senior manager at Virgin and a Virgin Experience Day voucher worth £100.
Annabel comes originally from Cadishead in Greater Manchester, and came to Bangor University to study her undergraduate degree in Geography (BSc) in 2014.
Annabel said "I took part in the last challenges and was unsuccessful, but this time round I really engaged with the learning material on the LifeStart platform, and tried to develop and improve my idea and pitch. It came as quite a shock when they then announced me as the winner. I started shaking and I rang my mum straight away to tell her! Naturally then, she went and told my whole family!"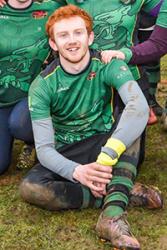 Jack NewtonJack Newton from the School of Psychology won the overall Silver Award and also the LifeStart Challenge, sponsored by worldwide outdoor advertising company JC Deceaux. The challenge Jack chose was to design or present an ad unit concept for the outdoor advertising medium that would excite students to take interest and action on a topic that is not usually considered interesting. Jack successfully pitched his idea to encourage students to vote, based on his knowledge of behavioural change psychology.
Jack was Awarded £500, and we can expect to see his campaign idea appearing around Bangor in the near future, with help from the challenge sponsor. He will also receive one week of work experience at JC Decaux, a personal LinkedIn / CV endorsement from a senior manager at Virgin and a Virgin Experience Day voucher worth £100.
Jack, who is 20 years old and comes from Rugby is in his final year at Bangor studying Psychology with Business. He said: "I found the challenge a great opportunity to use and apply what I've learnt at uni. It was a challenge because I've never created a video pitch like it before, but found a lot of free software that was easy to use. I'm really excited to start my work experience and would definitely recommend the challenges."
Watch Jack's video in this link.
Lowri Owen, Enterprise Projects Manager at Bangor University's Careers & Employability Services commented:
"We want to ensure that our graduates have the opportunity to develop their skills and experiences whilst studying at the University so that they are fully equipped with the transferable skills they will need when looking for employment opportunities after graduation. We also provides a wide range of opportunities to help develop students' enterprise skills and to support them in starting a new business.
This is the latest project that we have taken on to provide students with opportunities to hone their skills and apply their new knowledge, and it certainly appears that Bangor University's students are able to offer 'that certain something'."
Publication date: 10 April 2018