#bedwyr20: Celebrating 20 years of Canolfan Bedwyr
In the first in a series of events to celebrate its twentieth anniversary, Canolfan Bedwyr, Bangor University's centre for Welsh language services, research and technology, will be hosting an open afternoon on Tuesday 13 September.
Founded in August 1996 the centre bears the name of the late Bedwyr Lewis Jones, former professor of Welsh at Bangor University. Bedwyr was renowned for his staunch support for the language at the University but also for his belief in the importance of sharing his knowledge with the wider community. In the same vein, Canolfan Bedwyr has won national and international acclaim over the years for its work in developing and promoting the use of Welsh at the University itself and beyond.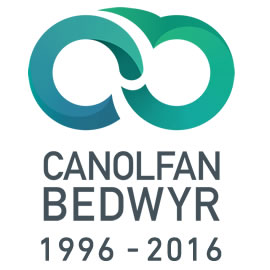 The open afternoon will provide an opportunity for people to meet the centre's staff and to hear about the latest developments in the centre's work. These include new courses and training opportunities in addition to innovative developments in speech and translation technology.
Canolfan Bedwyr's Director Dr Llion Jones said: "From its inception, the centre has always emphasised the importance of sharing its expertise and responding to the need of the wider community. It is fitting therefore that the first event to mark our twentieth anniversary will be an open afternoon to share ideas and information."
Professor Jerry Hunter, Pro vice-chancellor with specific responsibility for the Welsh language said: "Bangor University prides itself on its status as the lead higher education institution in terms of the Welsh language and regards the promotion of the Welsh language and Welsh medium education as one of its core strategic priorities. In many ways, Canolfan Bedwyr is the powerhouse that drives this aspiration in a workplace where 70% of staff are Welsh speakers or learners."
The open afternoon will be held at Canolfan Bedwyr between 1-4 on Tuesday 13 September. Canolfan Bedwyr is located in the Dyfrdwy building on College Road, Bangor.
Further information about the history and work of Canolfan Bedwyr can be found on the 20th anniversary micro-site: www.bangor.ac.uk/canolfanbedwyr/20/index.php.en
Publication date: 8 September 2016