Come and share a Welsh Business Breakfast Boost at the Anglesey Show.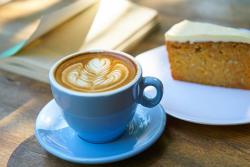 Businesses and individuals working in the food and drinks sector can learn about a new innovative collaboration that supports 'buying local' and how this can advantage their local economy at a Business Boost event at the Anglesey Show on Wednesday, August 14th.
A series of businesses will discuss opportunities arising from supporting short food supply chains from producers and procurement perspectives in North Wales. These will be presented by Bangor University at the Menter Môn Tent at the Anglesey Show from 9.00-11.00am.
Dr Penny Dowdney (KESS2 programme Bangor University Coordinator)
"As part of a KESS2 partnership between Bangor University and Menter Môn, this event will be an opportunity to facilitate food and drink business competitiveness through co-operation and knowledge sharing."
Many food and drink businesses across Wales will attend to hear about the successes in Wales' growing food and drink sector and also learn about training and support available to develop new food or drink products or experiences.
Dr Eifiona Thomas Lane, Food Geography lecturer from Bangor University said:

"The Breakfast Boost will celebrate the quality and origin of Welsh food and eating experience. For producers and businesses like restaurants, hotels and public bodies supporting local shorter supply chain procurement can ensure economic value especially uncertain times, ensuring good quality Welsh food, which is also sustainable which makes great business sense."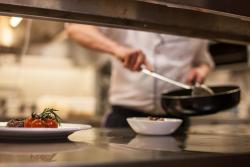 Jane Davies of Menter Môn commented:
"This event at the Anglesey Show is a great opportunity for businesses to hear about Môn Larder which is a Welsh government funded project developed by Menter Môn to stimulate and facilitate localised short supply chains in North Wales."
Free breakfast will be available - and over a cuppa there will be an opportunity to chat and share ideas through business networking.
The event is organized by ADNODD Bangor University @BUGEOGRAPHY, with Business Boost ESRC funding in partnership with Menter Môn via KESS2.
Publication date: 7 August 2019