Confucius institute joins the College of Arts Humanities and Business
This summer the Confucius institute at Bangor University will become part of the University's College of Arts, Humanities and Business.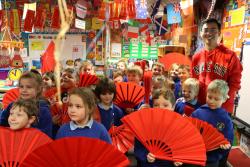 Established in September 2012, Bangor University's Confucius Institute is a multi-disciplinary central Institute that aims to provide the people of north Wales with the opportunity to experience and learn more about Chinese culture and language. The Confucius Institute at Bangor University is one of over 500 similar organisations worldwide. There are currently 29 Confucius Institutes in the UK. The Confucius institute at Bangor University is one of three at Welsh Universities (also Cardiff and University of Wales Trinity St. David's) and strives to bring Wales and China closer together. Through the Institute, the people, communities, businesses and organisations of north Wales are able to engage on a journey of understanding into modern and classical China.
The College of Arts, Humanities and Business brings together a range of related academic disciplines in six Academic Schools to deliver courses and research of the highest quality and is also home to the English Language Centre for Overseas Students (ELCOS), providing English language courses and study skills for international students at Bangor University.
Bringing the College and Confucius Institute together provides a fantastic opportunity to further develop and expand the vibrant creative, intellectual and cultural life at Bangor University.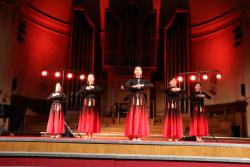 According to, Dr Lina Davitt, Director of the Confucius Institute, "Since its inception the Confucius Institute has been working in partnership with all the schools in the college and we are looking forward to continuing growing and deepening the educational connections, cultural exchanges and research collaborations." She continues, "We are excited to be part of such an energetic and dedicated academic team and we hope that we can enhance the college's visibility through our established partner network of schools and colleges across north Wales. We warmly welcome all staff and students who would like to expand their knowledge and experience of Chinese language and culture and wish to learn more about our summer camp and scholarship programmes."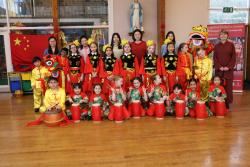 "We are delighted that Confucius Institute is joining the college," says Professor Andrew Edwards, Dean of the College of Arts, Humanities & Business. "This merger will allow us to work closely with the Institute in the future as it continues to successfully promote the rich culture, language and heritage of China in this region. With the development of the new Chinese degree and the addition of the English Language Centre for Overseas Students to the college over the last couple of years, we look forward to working with Lina and the team as we continue to enhance our international profile."
To find out more about news and events at Confucius Institute, visit our website: www.bangor.ac.uk/confucius-institute
Publication date: 1 August 2019