Doors open to Bangor University archives and museum collections
Bangor University's collections will be open to the public as a part of the Open Doors events on Saturday 16 September.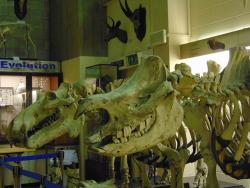 The Open Doors event gives the public the opportunity to have a look at some of Gwynedd and Conwy's historical buildings, gardens and interesting and unusual locations all for free throughout September.
The University's Archives Department will be providing visitors with a feast of manuscripts. There will be the opportunity to discuss the variety of archival collections that are held by the University before being guided to the Council Chamber Corridor to view the 2016 exhibition, "Hedd Wyn". Booking is essential due to limited spaces. The English session will be held between 10.00am-11.00am whilst the Welsh session will be held between 11.30am-12.30pm.
This is an opportunity to visit the University's Natural History Museum, Brambell Building, which is not usually accessible to the public to learn more about the animals on display in addition to a chance to ask questions to the experts available. The Natural History Museum will be open to the public between 11.00am and 3.00pm.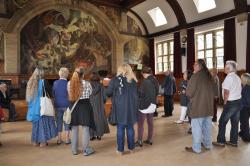 There will also be guided tours of the University's Main Arts Building led by David Roberts, the former registrar of the University talking on ' "A Lasting Monument" : the design and history of the University's Main Building'. This will be an opportunity to learn more about the background of establishing the building and to understand more about its architectural features. The guided tours will start from the foyer of the Main Arts Building at 11.00am-12.00pm (English) and 12:30pm-1:30pm (Welsh) and booking in advance is essential.
If you are interested in attending the talks at the Archives or go on one of the guided tours, booking in advance is necessary. You can do this by telephoning 01248 383276 or email archives@bangor.ac.uk for the Archives or by telephoning 01248 353368 or emailing storiel@gwynedd.llyw.cymru for the guided tours.
Publication date: 5 September 2017