Dr Edward Jones meets with Welsh politicians
Over the last month, Dr Edward Jones has had the opportunity to meet with representatives from the main political parties in Wales to discuss economic, social and cultural issues of concern to the local area and country as a whole.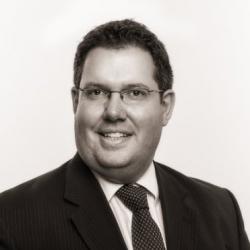 Dr Edward Jones
Dr Jones had separate meetings with Mr Rhun ap Iorwerth AM (Plaid Cymru) and Mr Albert Owen MP (Labour) to discuss today's economic and social challenges, and how academic research can aid the effective design of public policy to drive coherent decision-making in addressing these issues.
He was also invited by Dr Kay Swinburne, Conservative MEP, to participate in a working group to discuss the current TTIP trade negotiations; afterwards, he had the opportunity to discuss with her the challenges faced today within the EU and how the UK can play a key role within a stronger Europe.
Publication date: 1 March 2016