Dragons for St. David's Day
Welsh and Chinese dragons go head-to-head this St. David's Day weekend with two colourful family events from Bangor University's Confucius Institute.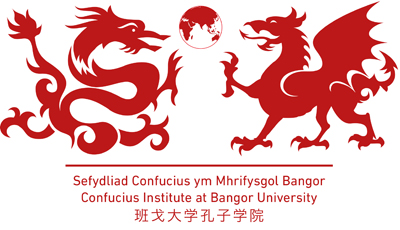 The events celebrate both Chinese New Year, which starts on 19th February, and St. David's Day (1st March), and are the latest in a series of activities billed under the Institute's Two Dragons banner, which aims to develop cultural interchange between north Wales and China.
"The dragon is an iconic and powerful image in both Wales and China;.." commented Institute Director, Dr David Joyner.
"...the perfect symbol through which to explore the different cultures of our two countries. Both of the activities we are planning are new to us, and we are delighted to be able to introduce them to the public for the first time in collaboration with our partners, Venue Cymru and the National Trust."
In the storytelling session at Venue Cymru (28 February, 6-7pm), a traditional Chinese tale will be told through words and dance by Liverpool-based performance artist Fenfen Huang (£2 per ticket). The following day (1 March, 12-4pm), Chinese artist Ling Peng and the Penrhyn Castle team will show visitors how to make Welsh and Chinese dragon puppets (free of charge).
Publication date: 18 February 2015