Encompassing World Culture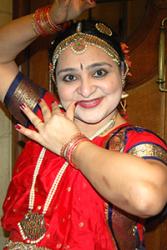 Local and international students will be getting dressed up to perform or share activities that provide a glimpse of their native cultures at an international festival taking place at Bangor University on Saturday, 30 November.
A number of student Clubs and Societies have been invited to take part in a procession and performances as part of Encompassing World Culture, an event organised by the North Wales Association for Multicultural Integration, which promises a taste of different cultures.
The day begins with a formal welcome from the Mayor of Bangor and the University's Vice Chancellor at 11am. The day then continues with a full programme of activities and workshops, including opportunities to taste 'World Cuisine', as well as see Chinese and Japanese tea ceremonies, there are opportunities to try your hand at kite making, Origami and Calligraphy as well as enjoying music, dance other arts and crafts.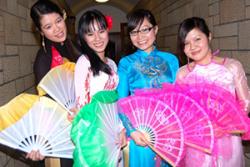 The Minister for Communities and Tackling Poverty Jeff Cuthbert, in a message of support for the event, said the Welsh Government was working hard with organisations like NWAMI to promote inclusive and cohesive communities across Wales.
The Minister said:
"Events like this can bring communities together to help raise our understanding of world cultures and about people from different diversities and backgrounds. We want people to be able to share experiences, so that everyone can be appreciated and valued for the important role they play within their communities.
"Our Community Cohesion Strategy, 'Getting on Together', looks at how shared values and understanding can have a positive impact to break down any perceived stereotypes or barriers to inclusion. We all have an important part to play to contribute to our communities."
The highlight of the day will be a showcase evening performance of Welsh and International Cultures, with Bangor University students taking part. A number of University international student societies will perform during the concert between 6.00- 11.00 at the University's Prichard Jones Hall.
Alan Edwards, Head of International Student Support at the University's International Education Centre commented: "We're happy to cooperate with the organisers of this event, providing as it does, a great opportunity for us to celebrate the different cultures, tastes and activities that our multinational students and communities bring to the region. It provides an opportunity to enjoy our Welsh culture and share it with others."
For more information contact NWAMI on (01492 530110 e mail doctorroy@btinternet.com http://nwami.org.uk/wp/
Publication date: 8 November 2013