Excellent Employment policies recognised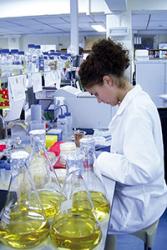 Bangor University's excellent employment policies enable the University to attract some of the best national and international researchers, and this will now been recognised for another four years with the successful review of the University's European Commission HR Excellence in Research Award.
Bangor University is among only 100 Institutions in the UK and just over 300 across Europe to hold the Award.
The successful completion of the regular four-year external assessment by Vitae, the independent charity who manage the Award in the UK, demonstrates the University's commitment to excellent employment policies for research staff.
The award acknowledges that institutions have completed an internal analysis to compare practice against the principles of the European Charter for Researchers and Code of Conduct for the Recruitment of Researchers (Charter and Code). Comparisons are made in areas such as ethics, training and recruitment and the institution publishes an action plan for implementing their strategy to fully adopt the principles of the Charter and Code.
Nia Gwyn Meacher, Deputy Director of HR (Resources) said: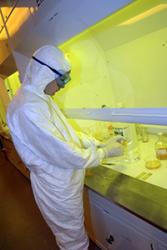 "The University first received this Award in 2012 and since then we have continued to improve our policies and support for researchers at every stage of their careers to ensure that Bangor University is an attractive employer to the best international researchers and academics'
Professor Jo Rycroft-Malone, Pro Vice-Chancellor (Research) added:
"Combined with the University's excellent record for the international quality of its research and the quality of teaching, the University's position among the top 15 universities in the UK according to student satisfaction, and the University's fantastic location, this recognition confirms that we are providing a flourishing community in which to work and study."
More information about the Award can be found here:www.vitae.ac.uk/hrexcellenceaward
Publication date: 3 November 2016