Experts assemble to discuss media and human rights
As human rights lawyers and activists monitor the battlefields on the Middle East, a conference at Bangor University will grapple with many of the global issues raised by such conflicts.
The Political Studies Association Media and Politics Group's Annual Conference, Media, Persuasion and Human Rights, will be held on the 10th and 11th of November. The inter-disciplinary conference will welcome leading academics from the fields of Media, Communication, Journalism, Politics, Sociology and Law.
Among the keynote speakers will be Prof. Sue Clayton of Goldsmiths University, an award-winning film-maker whose practice interrogates alternative forms of media presentation of human rights, asylum and identity issues. Other speakers include Prof. Jon Silverman of the University of Bedfordshire, a former BBC Home Affairs Correspondent, who is currently working on the influence of the media's reporting of war crimes trials in West African civil society.
One of the organisers, Dr. Vian Bakir of the School of Creative Studies and Media, said: "Human rights require collective agreement on what constitutes a right, and how it should be upheld or enforced.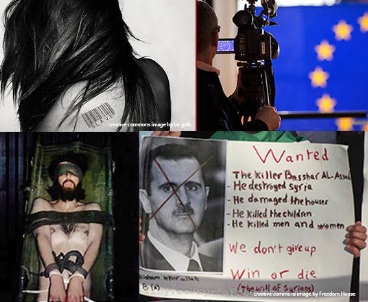 "The media play a central role in this process. Through repetition, they reinforce the absolute value of certain human rights, such as freedom from torture, but remind us that other human rights are conditional, such as freedom of speech.
"Through exposure, they show abuses of human rights, mobilise publics to fight for human rights and urge remedial action.
"But the media aren't monolithic, and rights are a complicated area, often involving trade-offs and balancing acts (eg is the right to privacy trumped by the need to ensure national security?).
"We'll be examining how such trade-offs get communicated; how media work to mobilise publics; and which rights get more attention than others.
"In our new media landscape, we'll also ask what novel opportunities and challenges media technologies present for human rights that intrinsically rely on the media, such as the right to privacy and freedom of speech."
Delegates can still register for the conference, and the first delegate from any organisation that has human rights links or concerns is free. The conference is organised by staff at the School of Creative Studies and Media, Social Sciences, and Law at Bangor University, and hosted by the university's Network for Media & Persuasive Communication.
The conference is also supported by BBC Monitoring, who monitor global media around the world, while analysing human rights and many other topics.
Further details can be found here.
Publication date: 10 October 2014