Film Festival to showcase new filmmakers' short films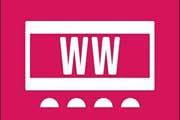 A film festival in partnership with Bangor University will host an afternoon showcasing new European short films by young film makers.
The screenings by the Wicked Wales Film Festival and British Film Institute Future Shorts will take place at Pontio next Wednesday 23rd, 1pm-5pm.
Screenings will include UK and international short films in documentary, fiction and animation. The event is open to both students and the public and free tickets are available here.
Attendees will also have the opportunity to choose the audience award winner for the Wicked Wales Festival.
The event will be introduced by Wicked Wales Film Festival Director Rhiannon Hughes MBE FRSA and Joanna Wright, Senior Lecturer in Film and Media at Bangor.
"It will be an invaluable experience for anyone with an interest or studying film, film production and performance to see short film work produced by young people nationally and internationally," Joanna Wright said.
Festival
Two film students from Bangor University, Lucija Pigl and Maria Fernanda Rodriguez Aguilar, have also been selected to take part in the Festival's Mythau project.
The project is a weeklong workshop where young filmmakers from different countries will come together for a week and work in North Wales to produce short films on the theme of myths.
The Mythau project is supported by Wicked Wales & Film Hub Wales and Off y Grid.
The University's film students have also had the opportunity to take part in other recent film festivals around the world.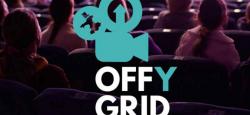 Two recent Bangor graduates, Hannah Grimston and Jess Simms had an opportunity to travel to the Next Film Festival in Denmark, where their film was shortlisted for an award in the festival this summer.
Both the Wicked Wales Film Festival and the Next Film Festival are part of the International Youth Cinema Network.
Hannah Grimston and Jess Simms were also selected to take part in a week long talent camp, with speakers such as director Thomas Vinterberg.
Hannah and Jess produced a short documentary while they were there about the value of working internationally and their experience of the festival that will be shown at the Wicked Wales festival's international symposium next week.
Programme for Pontio Bangor Wednesday afternoon 1pm -5pm
1pm - 2.15pm
Introduction Rhiannon Hughes Festival Director
BFI Award winning films from the Future Festival London 2019:
'The Grey Area Animation' 3.45
'Agya' Fiction 4.40 mins
'Wilson' fiction 3.26mins
Italy 'Departures' Fiction 10 mins
Mexico 'Dulce Hogar' Fiction 9.39 mins
'The Mess' Fiction 4.18 mins
'As-Is' animation 2.01mins
'The Milk Bottle' fiction 12.26mins
'Henceforth' Fiction 5.12 mins
'Flower Face' Fiction 6.35mins
England 'Synchronicity' animation 3.47mins
Discussion
2.15 pm -3.45pm
International films with sub titles:
Austria' iRony' 7.57 mins
Nepal 'Ashmina' 16 mins
Croatia 'Graffiti Girls' 2.38 mins
Ireland 'Speak to me' 4.31
Bangledesh 'Let me breathe with my dream' 7.30mins
Canada 'Lily Shinde' 4.47mins
Kyrgystan The Farewell 15 mins
Italy 'Roman happiness' fiction 10 mins
Wales PICS Festival 'Yn Heliwr' 3.15 mins
Macedonia 'Mishko' 15 mins
Australia Wales Iris Prize ' Mrs McCutcheon' 16 mins
3.45pm - 5pm
'IKEA for Y' 60 mins documentary Welsh Premiere by Director Marija Ratkovic Vidakovic
Video introduction by the director followed by the film Q and A to follow.
Publication date: 18 October 2019