First ever LifeStartFest in Wales
Career Advice, Networking and pizza for students in Wales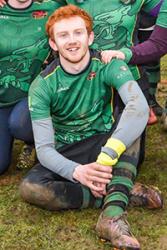 Jack NewtonRecent Bangor graduate Jack Newton, who won a LifeStart Challenge last year and landed himself a job with international outdoor advertising agency, JCDecaux as a result, will be one of the speakers at Wales' first LifeStartFest event at Bangor University on 26 September.
Joining Jack to answer questions such as 'What does it take to successfully launch into a career?' and 'How do you choose the right profession when options seem limitless?' are international speakers such as Katy Rea from the Manchester-based agency Battalion, Monika Kanokova, the author of This Year Will Be Different: the insightful guide to becoming a freelancer, and others who will share their career tips to help students overcome the initial career hurdles.
Running from 2:00 pm until 7:00 pm, on Wednesday 26th, in partnership with Bangor University, LifeStart, the online platform from Virgin, has prepared a unique program and gathered mentors to help students make new friends and meet future project collaborators right at the beginning of the new university year.
Lowri Owen, B-Enterprising Project Manager at the University's Careers and Employability Service said:
"We place great emphasis on providing all our students with the skills and tools to be self-starters and to actively manage their own careers. We promoted LifeStart Challenges to our students last year, and were delighted with how well our students performed and rose to the challenges set them-, so we must be doing something right! That's why we are pleased to bring this event to Bangor and offer something exclusive to our students and any other students in Wales who'd like to register to come along."
The event is free and open to all students
Further information: https://www.eventbrite.co.uk/o/studentlifestartcom-16795203178
Publication date: 18 September 2018