Foresee the glory and train better!
New research from IPEP at Bangor provides evidence for the importance of understanding personality in relation to training and maximising potential and success. The team have examined narcissism in relation to training behaviours and, building on their previous work, have shown how different facets of narcissism have different impacts on training. In particular, narcissistic individuals (people who seek opportunities for personal glory) with an inflated self-confidence are at risk of training poorly because they overestimate their abilities. However, narcissistic individuals who have a strong desire for dominance are less likely to train poorly as they realise that training offers a means to dominate others.
The findings also suggest that the problematic training behaviours of those with inflated confidence can be managed via strategic goal setting. Goal setting promotes harder and more focused training for narcissistic individuals with an inflated level of confidence because setting goals helps these individuals to see how training hard can lead to benefits in competition (where they have an opportunity for glory in the face of others – something not typical in training).
Dr Ross Roberts explains ' high quality training is fundamental for athletic success. In today's competitive environment, training in the most efficient and effective way is essential as tiny differences can quite literally separates those that win and lose, those that secure a professional sporting contract or not, and those that reach super elite status and those that don't. The findings clearly show how our personality has a big factor on how we should approach and plan our training and is the first study to explore the two-component model of narcissism in this area.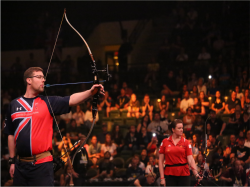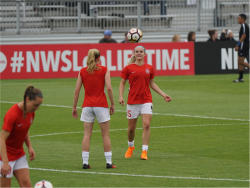 Interestingly, personality research has historically been a rather neglected area of sport psychology research, but IPEP work over the last few years has been at the forefront of a change in thinking in this area, with personality much more back on the research and applied practice agenda within high performance sport. It was great that this work also involved MSc research project students in SSHES, showing how a high quality research training experience can lead to published work for students'
Read more here
Publication date: 19 February 2021