Former Student Becomes Executive Editor of North Wales Live and the Daily Post
Recently, Dion Jones, a former BA History with Journalism student here at Bangor, was appointed to the role of Executive Editor of North Wales Live and the Daily Post. Here is a bit of his history and an explanation of how a degree from Bangor has helped his career: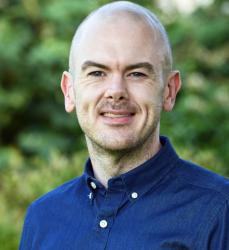 "I began studying for a BA in History with Journalism at Bangor in 2004, graduated in 2007.


"I chose to study at Bangor as the course options were flexible enough to allow me to indulge in my passion for history - particularly Welsh history - whilst simultaneously pursuing my interest in journalism, something I struggled to find anywhere else.

"I spent three of the happiest years of my life at Bangor and I can honestly say I would not be doing what I am now had it not been for the education I received at the university.

"Furthermore, the journalism aspect of my degree was fundamental in influencing me to pursue it as a career. The journalism modules themselves were extremely varied and encompassed everything from print design and online journalism to radio and TV broadcasting. This was extremely beneficial as it presented me with a variety of different career options to pursue. I also made many friends - who I'm still friends with to this day - on the course who have gone on to achieve great things in the industry.

"I received lectures from the likes of Llion Iwan - a well-respected Welsh journalist and documentary maker - amongst others. I remember thinking at the time how lucky I was to learn and be taught by such respected figures in the industry. Hearing them speak of their experiences within the industry and pass on their knowledge reinforced the idea that this was the career path for me.

"It was whilst studying at Bangor that I also saw my first published pieces. I was a regular contributor to the SEREN student newspaper and that experience helped me put all the knowledge that I had accrued during the course into practice.

"Whilst Bangor University was only the first step on a road that would eventually lead to a career in journalism it was an extremely significant one. The course taught me all the skills I needed to know to help me handle myself in the newsroom and I have no doubt that seeing it on my CV got me my first proper job in the industry - a trainee reporter at the Cambrian News in Porthmadog."


Publication date: 9 October 2020