From filming the Student Dance Society to working with Dr Who….
A BAFTA winner now running his own film company is quick to credit his success to the support and encouragement he received while studying at Bangor University.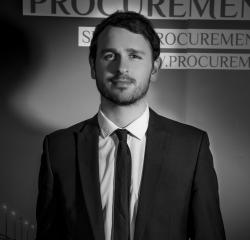 Osian WilliamsOsian Williams is already making a name for himself as an independent film-maker, having won a BAFTA Cymru award* while he was a student in the School of Creative Studies and Media at Bangor University.
The 22-year-old from Pontypridd initially started SSP Media while he was studying and, after completing both his undergraduate and postgraduate degrees at Bangor, he has now opened the company's first office at Caerphilly Business Park in South Wales.
The company delivers professional media content for various companies and institutions, as well as producing broadcast documentaries, short fiction films and radio documentaries with partners across the UK. Osian has worked with both the BBC and S4C and is currently setting up networks in Europe and America for future projects.
However, he is clear that his time as a Creative Studies student at Bangor shaped his future, and helped him get to where he is today - running his own company at just 22.
"It's 100% true that I wouldn't be who I am or where I am today – running my own business– if it wasn't for Bangor University," he said. "It was a bursary from the University that actually enabled me to buy my first camera and that's how I realised that film was what I wanted to focus on.
"Studying at the School of Creative Studies and Media meant I had the support, space and time to grow, and the staff were so encouraging and inspiring. I have so much respect for their track record as practitioners, and they helped me to make the connections, explore ideas and apply what I learnt in a professional environment.
"I appreciated being able to turn to them for advice and a second opinion, especially at an early stage with SSP Media and developing ideas for my own films. That gave me the encouragement to go for it in terms of working for myself and running my own business.
"I set up SSP Media while I was a student and at the time one of our biggest clients was the Student Dance Society – and now we're working with Dr Who!"
* Osian won a British Academy Cymru Award for his short film Can i Emrys (A song for Emrys) which he directed during his third year at Bangor University. He won the award for the short form category, for a three-minute documentary about a musician-in-residence project at a north Wales care home showing how music brings memories flooding back for one 93 year old resident.
Osian was commissioned to produce the film for the first artistic residency arranged by Bangor University's Pontio project. The film was then commissioned for broadcast by S4C and shown as part of its Calon Cenedl (Heart of the Nation) series.
Publication date: 17 April 2015