Health student improving the lives of vulnerable people through Art Therapy
A project carried out by a Bangor University student nurse is thought to be the first in carrying out art therapy.
Stephanie Morris, a third-year student at Bangor's Wrexham campus, has been awarded £5000 by the Betsi Cadwaladr University Health Board's Dragons' Den competition, in order to develop her innovative project. Stephanie's work sees her use Art Therapy at the Ty Croeso homeless drop-in centre in Wrexham to collect data. The knowledge and understanding gathered from her weekly sessions will hopefully help implement quality improvement initiatives into the health care service in Wrexham, and will especially develop the service provided for homeless people.
The therapy allows people to express their emotions through artistic and creative processes. It has been successfully used to assist people who have mental health problems, such as dementia, but it is thought that Stephanie's project is a first in trialling the therapy on homeless people. The project, named Health4Homeless, particularly helps people through the discharge process between hospital and the community by building stronger links between services. It enables vulnerable people to share their stories with nurses, thereby reducing stigma and aiding professionals to gain a better understanding of how to help.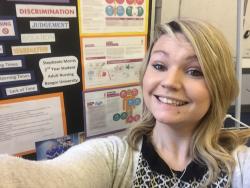 Figure 1 Stephanie's project is reinventing the ways in which homeless people are helped.
Stephanie is adamant her work will lead to practical change. She said: ''I'm hoping the project will provide a service for vulnerable people in our society. The feedback I've had so far has been very positive – the majority of people have been more than happy to participate. It gets people off the streets. Sadly, many people end up on the streets after being discharged from hospital, and that is something that needs to be addressed. It will hopefully lead to a collaboration of services, and reduce discrimination. It gives me personally a great sense of achievement.''
The sum of money Stephanie has received through winning the competition will help provide hot meals for people, and will enable her to advertise her project. Ty Croeso have fully endorsed Stephanie's project, and believe it to be a valuable piece of research that will benefit vulnerable groups. Tanya Jones, Senior Support Worker at the Centre, said: ''Stephanie is conducting a valuable research based project that is entertaining and supportive for service users. We appreciate her creative work.''
The competition was the first of its kind to be carried out by BCUHB. People were invited to submit their innovative ideas, with judges looking for patient benefit and likelihood of success in their projects. Stephanie's enthusiasm for her work was singled out for particular praise from judges. Dr Lynne Grundy, Assistant Director of Research & Development, BCUHB and Stephanie's mentor, said: ''It was clear from Stephanie's presentation that she has passion for her project to be successful, and it was the quality of her presentation that won her the funding. She came across as very enthusiastic and committed.''
By Mark Barrow – CoHaBS Student Intern
Publication date: 25 April 2016