Macmillan Cancer Support invests £300,000 to improve prostate cancer care in North Wales
Macmillan Cancer Support has invested nearly £300,000 to fund a project which will help prostate cancer patients in North East Wales to receive their care closer to home.
The charity has invested the money to research a way to enable patients with prostate cancer at Wrexham Maelor Hospital whose cancer is stable to receive their follow up appointments within the community from their GP, district and practice nursing team.
This will mean they do not need to travel to hospital and can receive the care and support they need to rebuild their lives closer to home.
The research is being led by Professor Clare Wilkinson, Professor of General Practice and Director of Research at North Wales Clinical School at Bangor University, and Professor Matthew Makin, palliative care consultant and chief of staff for the Cancer Clinical Programme Group at Betsi Cadwaladr University Health Board.
Prostate cancer is the most common cancer in men and around 4,000 men in North Wales are estimated to be living with it.
In addition, Macmillan has invested a further £225,000 to test new ways of supporting people living with and beyond cancer in North Wales with a focus on when their treatment has ended.
The charity has done this by funding four new roles including Macmillan Community Care nurses in Prestatyn and Wrexham's Plas Madoc, a Macmillan Nurse Primary Care in Llangollen and a Macmillan Cancer Care Co-ordinator at Wrexham Maelor Hospital.
Prof Makin said: "This is an exciting partnership between Macmillan Cancer Support, The North Wales Centre for Primary Care Research at Bangor University and Betsi Cadwaladr University Health Board with a focus on improving and developing comprehensive person-centred services in North Wales.
"We have a particular interest in the approach to care and support for people affected by cancer in relation to their recovery and health and wellbeing after cancer treatment.
"The objective is for every person who has finished initial prostate cancer treatment to be offered the choice of receiving a personalised assessment and written care plan as the end of treatment is a key opportunity to provide information on the management of possible long-term consequences.
"These may include difficulties with their bowels, passing urine or sexual function.
"They will also have information about who to contact if they have any worries or concerns.
"This will require services which are responsive to individual needs and which ensure access to prompt specialist care when needed."
Prof Wilkinson said: "We know from previous research that men living with prostate cancer have a variety of problems they may find hard to talk about.
"We are delighted to be working with Macmillan, the North Wales urology teams and our primary care colleagues, to look after these men in a more holistic way.

"We will also generate research evidence to inform future best care."
Susan Morris, General Manager for Macmillan Cancer Support in Wales, said: "Macmillan Cancer Support is delighted to have funded this project to provide better support for patients with prostate cancer in North East Wales.
"We know that travelling to and from hospital appointments can be stressful, time-consuming and expensive so having treatment in the community will make a huge difference to cancer patients.
"We are also pleased to be funding the four new Macmillan roles to help cancer patients in North Wales who have finished treatment to receive the support they need.
"It is vital that people receive individually tailored care and support relating to issues ranging from long term side effects to their finances and that we move away from a 'one size fits all' approach.
"We hope that the projects we are funding in North Wales will pave the way for improving care for people living with cancer throughout Wales."
On Thursday 14 March, to mark Prostate Cancer Awareness Month, a stand staffed by professionals who can offer information and advice relating to prostate cancer will be based near the entrance to Wrexham Maelor Hospital. It will be open from 10am to 12.30pm and re-open from 1pm to 4pm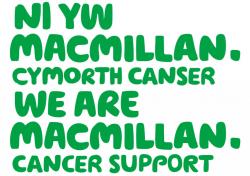 Publication date: 13 March 2013