Olympic Gold medalist and Monty Python actor among those receiving Honorary Fellowships from Bangor University
Bangor University has announced the names of distinguished individuals who will be awarded Honorary Fellowships in 2013.
"Bangor University has a strong tradition of recognising the achievements of various men and women in different walks of life. This year is no exception, and we look forward to awarding Honorary Fellowships. Our Fellows will add great distinction and glamour to the ceremonies at which we also recognise the achievements of our students," said University Registrar, Dr David Roberts.
The names of the 2012 Honorary Fellows are:

Geraint Talfan Davies – for services to public life in Wales
Chair of the Institute of Welsh Affairs since 1992 and Chair of Welsh National Opera. Was a journalist with The Times and the Western Mail early in his career and eventually moved into broadcasting and was Controller of BBC Wales from 1990-2000. Has also served on the Arts Council for Wales, the board of the Royal Welsh College of Music & Drama, the Wales Millennium Centre and other bodies.
Dr Lyn Evans CBE, FRS- for services to Science
Was head of the Large Hadron Collider Project at CERN, Switzerland, managing the running of a laboratory of 2,500 staff whilst overseeing the co-ordination between many worldwide organisations and engineers involved in building and testing elements of the LHC. Currently Linear Collider Director at CERN – the first to hold this new position. Born in Aberdare and a graduate of Swansea, he is recognised as a world expert in accelerator physics – and is sometimes dubbed "Evans the Atom".
Dr Peter Florence MBE – for services to the arts
Founder and Director of the Hay Festival since 1988 – which he describes as "an intensely local mixture of tribalism and globalism". Bill Clinton called it "the Woodstock of the mind". The annual event in Powys is a huge literary event, which has now spawned Hay festivals across the world. Florence was educated at Cambridge and the Sorbonne in Paris.
Ann Griffiths- for services to Music
South-Wales born harpist, harp historian, teacher and composer, Ann graduated in Welsh from Cardiff and then studied at Paris Conservatoire. She later became Professor at the Royal Academy of Music, and her main interest is in historical harps. As well as performing and teaching, she has written widely on harps, harp-making and harp terminology.
Eric Hepburn – for services to public life
Bangor Business School graduate, and Chief Operating Officer at 10, Downing Street under both Gordon Brown and David Cameron. Now British Consul General in Washington.
Patrick Holdich – for services to public life
Graduated in History from Bangor in the late 1970s, and after a postgraduate course at LSE, he became a Lecturer at Queen Mary College, London. Joined the Foreign Office in 1985 and quickly became recognised as an expert on the foreign policies of the USA and Canada. In 1998 he became Head of the Americas Group in the FCO, and in 2009 became British Consul General in Montreal.
Bryan Hope – for services to industrial heritage conservation
Mr Hope was Principal Maintenance Engineer for Gwynedd Council, based on Anglesey and set up the Amlwch Industrial Heritage Trust, and is now Honorary President of the Trust. A Welsh-speaker.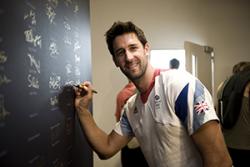 Tom James MBE: Credit: George Powell and British Olympic AssociationTom James MBE – for services to sport
Brought up in Coedpoeth near Wrexham, Tom James took up rowing whilst at school in Chester. He proceeded to Cambridge (graduating in engineering in 2007), and honed his rowing skills, becoming President of the Cambridge University Boat Club in 2006/7. He won gold medals in the World Championships in 2011 (the coxless four event), and in the Olympic Games in Beijing in 2008 and London in 2012.
Huw Jones – for services to broadcasting
Chair of S4C. Formerly Chief Executive of S4C from 1994-2005. Co-founder of Sain Records and of Teledu'r Tir Glas. Also a former TV presenter and singer. Chair of Portmeirion Ltd, and Vice-Chair of Nant Gwrtheyrn.
Paul Mealor - for services to Music
Composer who was born in St Asaph and still has a home on Anglesey. He has worked at Aberdeen University since 2003, and is currently Professor of Composition there. He catapaulted to stardom in 2011 when his composition was performed at the wedding of Prince William and Kate Middleton. He also wrote 'Wherever you are' – based on the letters of soldiers serving in Afghanistan - which was a Christmas No 1 in 2011 for the Military Wives.
Professor Mark Williams FBA - for services to clinical psychology.
Professor of Clinical Psychology at Oxford since 2004. Formerly Professor of Clinical Psychology at Bangor (1991-97) and Pro Vice-Chancellor (1997-2001). He has pioneered research in mindfulness-based cognitive therapy, and has writt5en widely on the treatment of depression and suicidal behaviour.
In addition, the following individuals were selected for Honorary Fellowships in previous years, but were unable to attend the ceremony but they have indicated that they will attend in July 2013: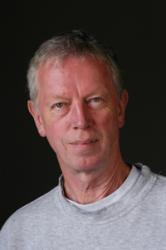 Terry HandsTerry Hands - for services to the theatre
Director of Clwyd Theatr Cymru since 1997. A graduate of Birmingham University, he became Founder and Artistic Director of the Liverpool Everyman Theatre (1964-66). Was with the Royal Shakespeare Company for over 20 years, rising to become Chief Executive from 1986-91. He is a vastly experienced theatre and opera director, having directed productions at the Royal Opera, the National Theatre, the Chichester festival Theatre and for theatres in various parts of the world.
Terry Jones - for services to film, theatre and television.
Writer, actor, film director – best known for his appearances and writing for Monty Python's Flying Circus (1969-75). He co-wrote and performed in the film Monty Python and the Hold Grail (1975) and Monty Python's Life of Brian (1978) and many other films. Born in Colwyn Bay, Terry Jones has been instrumental in revitalising Theatr Colwyn.
Publication date: 3 June 2013