Performance from Chongqing boosts Wales-China link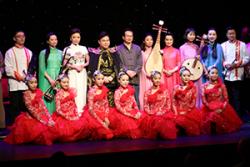 Building on Wales' link with Chongqing in south-west China, Bangor University's Confucius Institute brought the Chongqing Performance Company to Holyhead's Ucheldre Centre earlier this week (1 November), enthralling audiences with a stunning performance of Chinese music and dance.
Thirty-two members of the Chongqing Performance Company travelled exclusively to north Wales for the show, which saw more than 140 people attend on a damp November evening. As well as hearing magical performances of Chinese music on the guqin and erhu, the audience was treated to folk dances including a rare performance of the famous face-changing Sichuan Opera. Craft demonstrations in syrup drawing and dough figurines ran throughout the afternoon, and visitors were also impressed with an exhibition of Chinese art.
Established in 2011, the award-winning Chongqing Performance Company has performed around the world, bringing the cultural traditions of Chongqing to Europe, the US, Africa and Japan, with its unique blend of music, dance and acrobatics.
Mike Gould, Director of the Ucheldre Centre commented: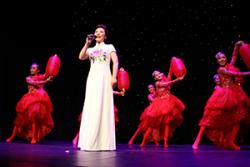 "We have been delighted to host this fantastic event, which has brought together so many people from across the local community to celebrate diversity and culture. The links between Wales and Chongqing continue to grow and we are proud to have contributed to that aspect of regional development in partnership with the Confucius Institute."
"Hopefully the performances will inspire some of our audience to join the new Mandarin classes we will be hosting in the New Year. If Chongqing's talented performers return to Holyhead, we will be able to greet them properly!"
The performance at Ucheldre builds on the Wales' already close relationship with the municipality of Chongqing, which was first formalised in 2008 in a partnership agreement by Wales' then First Minister Rhodri Morgan. A further agreement to reaffirm the relationship was later signed by First Minister Carwyn Jones during his visit to Chongqing in October 2011 and, most recently, the region was visited in February this year by a Welsh trade mission headed by Ken Skates AM, Cabinet Secretary for Economy and infrastructure.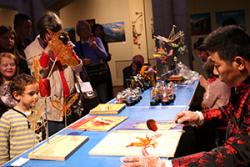 More information about the Confucius Institute's events can be found here. Information about Ucheldre's new Mandarin classes will be published shortly, please visit: www.ucheldre.org for updates.
Publication date: 3 November 2017