Public lecture focuses on early medieval Wales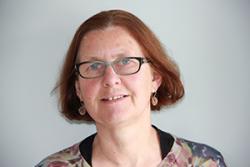 Prof Nancy EdwardsIdentity is a hotly contested topic in contemporary society and is equally a matter of debate amongst early medieval archaeologists. This will be the subject of a public lecture to be given by the prominent historian Professor Nancy Edwards at Bangor University on Tuesday, 31 January at 6.30pm, in the Eric Sunderland Lecture Theatre of the Main Arts Building. The lecture is entitled 'Early medieval Wales: material evidence and identity' and all are welcome.
The period from the collapse of Roman rule to the coming of the Normans was formative in the evolution of Wales, its language and identity. Yet we know less about Wales c. AD350–1050 than any other part of Britain and Ireland. Professor Edwards will examine aspects of the archaeological evidence, for example early inscribed stones, metalwork and settlements, for what it can and cannot tell us about changing identities.
Nancy Edwards is Professor of Medieval Archaeology at Bangor University. Her research focuses on the archaeology of Wales and Ireland. She has published extensively on early medieval inscribed stones and stone sculpture in Wales and the archaeology of the church, and is currently writing a book on life in early medieval Wales.
The O`Donnell lecture is presented in conjunction with the University of Wales.
Publication date: 23 January 2017