Scholarship opens doors to television production company experience for Shân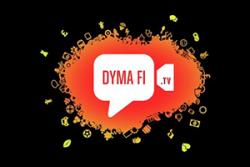 A student from Bangor University has recently had a great opportunity to work on a TV series for S4C. Shân Pritchard, a Bangor Univerity graduate with a first class degree in Sociology and Social Policy, was awarded a KESS scholarship to study for a PhD in partnership and television production company, Cwmni Da. Thanks to this special scholarship, Shân had opportunity to work on a number of exciting projects, such as 'Dyma Fi'.
'Dyma Fi' is a multi-platform series which reveals the results of questionnaires distributed to young people in Wales. This is not the first time that Shan has worked on this unique project. Following the success of the series 'Dyma Fi', which was broadcast on S4C in 2014 and the follow-up program 'Dyma Fi-Eto', broadcast at the beginning of the year, Cwmni da decided to pick up the project once again and create a new questionnaire. The intention this time was to sharpen the focus of the questionnaire and place the emphasis on one specific area: 'emotions and mental health' to form 'Dyma Fi - 2015'.
According to Sian Boobier, producer and director with Cwmni Da:
"This year, emotions and mental health are being discussed in the television series. Through their answers, what we have in the series is a "selfie" of young people in Wales. We see them discuss their feelings, from the intense to the funny, with an honesty that creates a rich picture."
Shan's primary duty was to analyse the quantitative data derived from the questionnaires to reveal interesting statistics with are the basis for the series.
Shan says; "The KESS scholarship has enabled me to implement sociological research methods in a practical and meaningful way within the world of work. The joint working with Cwmni Da on projects like 'Dyma Fi' has provided a great opportunity to showcase how sociology can be applied.
"It was a great privilege to be part of this exciting project once again this year!" she added.
According to Dr Cynog Prys, lecturer and Shân Pritchard's supervisor at the School of Social Sciences:
"The KESS scholarship offers a great opportunity for the School of Social Sciences to collaborate with a well-known company that contribute so much in economic and cultural terms, both locally and nationally. The project was so successful that the original 2014 partnership was extended for another two years. In 2016 we will work on a fourth program with Cwmni Da. We will be working with international partners throughout Europe for this programme, using a questionnaire to gather information about contemporary life in our communities."
Young Welsh young people between 16 and 18 can still participate in this huge questionnaire by visiting www.dymafi.tv. The programmes in Wythsnos Dyma Fi are broadcast nightly on S4C at 7.55pm and 8.25pm ​throughout the week and again on S4C Clic.
Shân Prichard's research scholarship is funded under the Knowledge Economy Skills Scholarships (KESS) Programme. KESS is a major European Convergence programme led by Bangor University on behalf of the HE sector in Wales. KESS II is part-funded by the Welsh Government's European Social Fund (ESF) Convergence programme for West Wales and the Valleys, KESS II supports collaborative research projects (Research Masters and PhD) with external partners based in the Convergence area of Wales (West Wales and the Valleys). Both the Research Masters and PhD elements are integrated with a higher-level skills training programme, leading to a Postgraduate Skills Development Award. KESS 11 will run until 2022 and will provide 600+ PhD and Research Masters opportunities across Wales.
Publication date: 18 November 2015