Succeeding in Nuclear industry
A pair of students from North Wales attending Bangor University have recently taken huge strides forward in pursuing their ambitions to carve out future careers in the nuclear industry.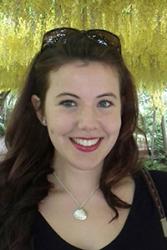 Horizon Nuclear graduate placee, final year student Lara Pritchard.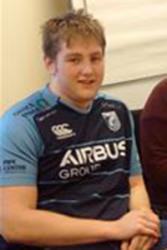 Ilan Davies has already travelled to Japan to begin his graduate placement with Hitachi-GE Nuclear Energy Ltd .Lara Pritchard from Denbigh, who is currently completing the final year of her Geography degree, has just been offered a much sought after graduate role within Horizon Nuclear Power which she will commence in September.
Ilan Davies from Bala, who will be starting the final year of his four year Masters in Electronic Engineering in September, will be one of five student Interns from the UK to going to Hitachi City in Japan to work for three months with Hitachi-GE Nuclear Energy Ltd.
Both have benefitted from the burgeoning relationships which have developed in recent years between Bangor University, Horizon Nuclear Power and Hitachi-GE as a result of the nuclear new build programme at Wylfa Newydd and the collaboration pact signed between the University and Horizon Nuclear Power in January 2015.
Lara has been determined, since her arrival in Bangor, to seek out opportunities in the nuclear industry having attended various student nuclear events and briefings organised jointly by the University, Hitachi GE and Horizon as well as some specialist nuclear skills training session resulting from the University's relationship with the National Skills Academy for Nuclear.
Ilan, a first language Welsh speaker from Bala, similarly has a determination to succeed in the nuclear industry having also attended student nuclear briefings and training events and having also already undertaken a work placement at the Wylfa nuclear power station.
Both students go with the good wishes of Professor John Hughes, Vice Chancellor at Bangor University who said
"I am delighted that Lara and Ilan have both secured such exciting opportunities as a result of the University's engagement with the nuclear industry. Both provide great examples of how we work with our partners in business and industry to provide our students with opportunities, above and beyond the academic, which improve their employability and future prospects through a range of Internships, industrial projects and placements. Having an active nuclear sector on our doorstep heralds exciting times for the University, its students and its researchers as our planned activities and collaborations increase in number and intensity over the forthcoming months and years.
I wish Lara all the very best for her Graduate Placement at Horizon Nuclear Power and her future career in the Nuclear industry. I also very much look forward to hearing from Ilan about his experiences in Japan when he returns to Bangor in September to complete his final year of his Masters in Electronic Engineering".
The Internship and the Graduate Placement mark an important outcome of Bangor University's collaboration with Horizon and Hitachi-GE. The University is engaged with both on a number of levels and is working on further outcomes which will be of benefit to students and to the wider region.
Publication date: 5 July 2016