The Celts are coming! Bangor set to welcome International Congress
Bangor University will welcome the XVIth International Congress of Celtic Studies between 22-26 July, with guest speakers from across the globe headlining a packed agenda of talks, seminars and field visits.
Held once every four years, the Congress is the main international forum for experts in the field of Celtic Studies and its first visit to Bangor will be a notable event for the institution. So far, around 400 delegates from no fewer than 25 countries, and representing over 100 academic institutions and organisations, have registered to attend the Congress at Bangor. The Congress at Bangor has received financial support from the Learned Society of Wales and Y Coleg Cymraeg Cenedlaethol.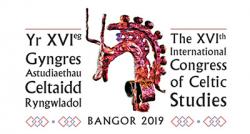 The first International Congress of Celtic Studies was held in Dublin in 1959, and since then this four-yearly event has grown to become the largest academic conference devoted entirely to Celtic Studies. The Congress continues to offer an unparalleled opportunity for all those working in the field, whether established scholars or up-and-coming research students, to meet and share and debate the fruits of their research.
The main speakers at the Congress at Bangor are:
Katherine Forsyth
Katherine, who lectures at Glasgow University, has published on various aspects of Pictish studies and on sculpture and inscriptions in Scotland and Ireland, having conducted fieldwork there and in the Isle of Man and Brittany. She is currently leading a public engagement project, Spoken Here: Mapping Gaelic Glasgow, which explores the city's Gaelic heritage. The title of her plenary lecture is 'Feelin' Groovy: Interdisciplinary perspective on the origin, nature, and uses of the ogham script'.
Juan-Luis García-Alonso
Juan-Luis has been Professor of Greek at the Department of Classical Philology, University of Salamanca, since 2002. At present, Juan-Luis is the Principal Investigator of the Erasmus+ KA2 CBHE project XCELING (Towards Excellence in Applied Linguistics), 2017-2020, and since 2012 he has been a member of the Editorial Board of the journal Minos. He is a leading expert in the field of historical and comparative linguistics and his lecture is entitled 'From pre-Indo-European to Proto-Celtic and beyond: Some of the Possible Phonetic and Phonemic Effects of Language Shifts in Central, Southern and Western Europe'.
Rióna Ní Fhrighil
Rióna lectures in contemporary Irish-language literature in NUI Galway. She is author of Briathra, Béithe agus Banfhilí (An Clóchomhar 2008), a comparative study of the poetry of Nuala Ní Dhomhnaill and Eavan Boland. She is also co-director of the multidisciplinary project Aistriú: crossing territories, languages and artforms which is funded as part of Galway's European Capital of Culture programme (2020). Her presentation – 'Writer as righter? Irish-language poetry and human rights ideals' – will offer multi-disciplinary insights into contemporary Irish literature.
Ailbhe Ó Corráin
Born in Belfast and educated at St. Malachy's College and Queen's University Belfast, Ailbhe is Emeritus Professor of Irish at Ulster University and formerly Director of the Irish and Celtic Studies Research Institute, Derry. He is Chairman of Éigse Cholm Cille and formerly sat on the Management Board of the School of Celtic Studies, Dublin Institute for Advanced Studies. His lecture, 'The Hounds of Love: Courtship and Conception in Irish Bardic Poetry', will offer a novel view of how classical Irish bardic poetry was conceived and created.
Siwan Rosser
Siwan is a Senior Lecturer and Deputy Head of the School of Welsh, Cardiff University. She graduated in Welsh at Aberystwyth University where she went on to receive MPhil and PhD degrees for her research on popular eighteenth-century literature and the representation of women. Her doctoral and master's projects were subsequently published in Y Ferch ym Myd y Faled (University of Wales Press, 2005) and Jonathan Hughes: Bardd Pengwern (Barddas, 2007). He current research focuses on how childhood, gender and nationhood are imagined and articulated in Welsh children's literature, and in her plenary lecture she will be discussing the 'The Possibilities of Children's Literature'.
Looking ahead to welcoming the delegates to Bangor University, Professor Peredur Lynch, Head of the School of Welsh and Celtic Studies, and Co-organizer of the Congress, said:
'Organizing this event has been a mammoth task, but it has been well worth the effort and places Bangor where it should be – at the heart of the international community of Celtic scholars'.
This was echoed by Bangor's Interim Vice-Chancellor, Professor Graham Upton:
'It is a cause for celebration that Bangor, for one week, will be hosting such a brilliant community of scholars from all corners of the world to discuss all things Celtic'.
Professor Patrick Sims-Williams, President of the International Committee of the International Congress of Celtic Studies, added:
'At the Congress at Glasgow in 2015 Bangor was chosen as the host for 2019. We are now eagerly looking forward to the attractive and varied programme which the University has prepared.'
For more information on the XVIth International Congress of Celtic Studies, including the full programme and accommodation details, visit http://celticcongress.bangor.ac.uk/
Publication date: 8 July 2019