The Sir Hugh Owen Memorial Lecture 2017: 'Curo'n hyderus ar y drws tri-enw: golwg ar le'r Gymraeg yn adolygiad Donaldson', Professor Mererid Hopwood
Bilingualism and the Donaldson review of education will be the subject of the Sir Hugh Owen Memorial Lecture to be given by the linguist, writer and poet Mererid Hopwood at Bangor University on Wednesday, 22 February at 6pm, in the Eric Sunderland Lecture Theatre of the Main Arts Building.
The lecture is entitled 'Curo'n hyderus ar y drws tri-enw: golwg ar le'r Gymraeg yn adolygiad Donaldson', and all are welcome. The lecture will be delivered in Welsh, and will be introduced by Professor Enlli Thomas, Head of the School of Education at the University.
Professor Hopwood will discuss Successful Futures, the independent review of curriculum and assessment arrangements in Wales conducted recently by Professor Graham Donaldson, and will examine the potential for the Welsh language as a key player beyond the 'Area of Learning and Experience' he describes.
Contemplating the goal of 'a million Welsh speakers', she will consider what kind of positive changes could be initiated by adopting a more all-encompassing approach to languages in schools in Wales. She views bilingualism as an agent that can go a significant way towards attaining the core 'four purposes' of the new curriculum, and will ask what it means to be on the 'bilingual bus'.
Mererid Hopwood holds a Chair in the Faculty of Education and Communities at University of Wales, Trinity Saint David. She has won the Chair and Crown for poetry at the National Eisteddfod as well as the National Prose Medal. She has been Children's Poet Laureate for Wales and has won the Glyndŵr prize for her contribution to literature in Wales. Her collection of poems Nes Draw came first in the poetry section of the Welsh language Book of the Year awards in 2016.
The lecture is presented in conjunction with the Learned Society of Wales.
For further information please contact public.lectures@bangor.ac.uk.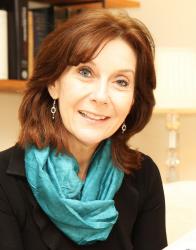 Related documents:
Publication date: 14 February 2017