Tuesday's Eisteddfod activities
Pontio to Reveal First Welsh Language Production to be Staged at New Centre
Details of the first Welsh language production to be staged at Pontio, Bangor University's Arts and Innovation Centre, which will open next year, are set to be revealed.
Pontio's artistic director Elen ap Robert and Theatr Genedlaethol Cymru artistic director Arwel Gruffydd will discuss the as yet unnamed show in an open session at 11am Tuesday 6 August, at Bangor University's stand at the National Eisteddfod.
The session will be chaired by former broadcaster Bethan Jones Parry and will include a wider discussion session on the future goals of the new Centre together with Pontio's executive director Dewi Hughes.
Celebrating training Social workers in Welsh
Bangor University celebrates the end of the first year of a new MA in Social work course which can be studied entirely in English or Welsh, on Tuesday 6 August at 1.00 a at the University's stand at the Eisteddfod.
This is the first course of its type in Wales which enables students to follow a professional course which leads to a Masters degree in Social Work, studying entirely in Welsh , should they choose. This was not previously possible at either Masters or undergraduate social work courses.
As Gwenan Prysor, Director of Bangor University's MA Social Work course explains:
"The course is an exciting and timely development as it fits in with the Welsh Government strategy for Welsh Services in Health, Social Services and Social Care: Mwy na Geiriau.
"It's important that people are able to convey their situation, and their profound, complex or emotional feelings in the language they feel most comfortable. Developing a workforce which is professional, confident and able in their skills and knowledge is one of the Welsh Government aims for the future for the social work profession.
"Developing a bilingual workforce who are professional, confident and able in the Welsh language is part of this provision."
The course provides graduates who are qualified to take up professional social work positions on completing their course, and the students themselves have the opportunity to undertake a research project in professional practice during the course of their studies.
'Barn' annual lecture
For the second year in succession, the School of Welsh has worked in collaboration on an ATM project with Cwmni Barn Cyf, who are responsible for publishing the Welsh culture and current affairs journal, 'Barn'. To mark the fruitful cooperation, the journal's annual lecture will be held at Bangor University's stand at 2.00 on Tuesday. The Lecture will be by Guto Bebb MP.
The Access to Masters (ATM) provides students with an opportunity to work on a MA project in collaboration with their academic supervisor and an organisation or company partner, the ATM project is part-funded by the European Social Fund through the European Union's Convergence (West Wales and the Valleys) programme administered by the Welsh Government.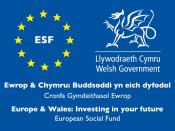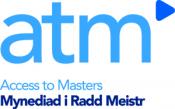 Publication date: 2 August 2013