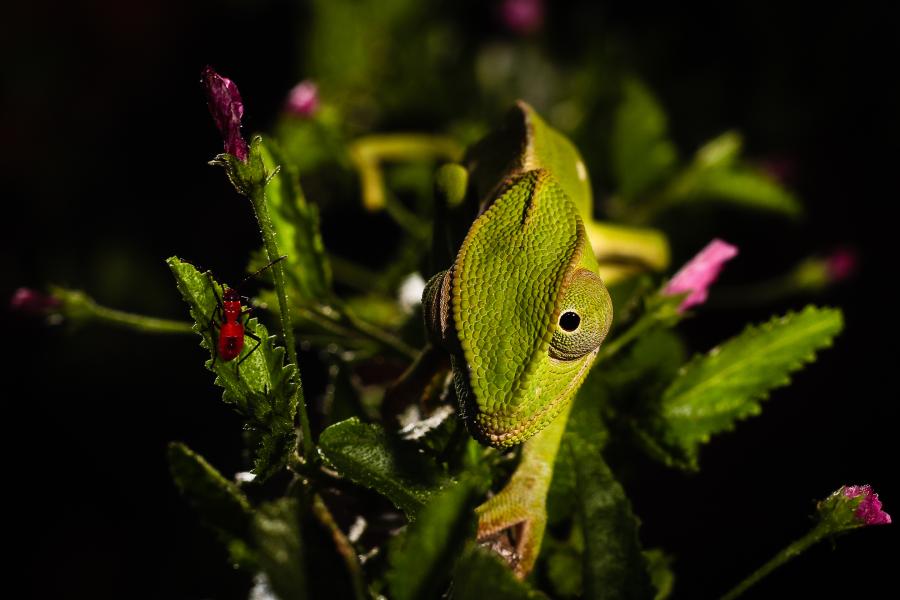 Our research
Our research is highly interdisciplinary, including insights, expertise and methods from biology, ecology, psychology, economics, sociology, geography, land systems science, and policy amongst others.
We work globally, from the mountains of Snowdonia to the coral reefs of the Caribbean, from rainforests to savannahs and beyond. We undertake applied research which addresses the diverse threats facing species and ecosystems worldwide.
Working across disciplines
Our research spans a range of taxa, from African primates to red squirrels, rare British trees to reptiles, epiphytic ferns to insect pollinators, and mangroves to reef fish. 
We collect social and ecological data from locations across the globe, undertake laboratory work, and use sophisticated computer modelling to tackle questions at a range of spatial scales, from individual organisms through to global systems. Collaborating with a diversity of universities, conservation organisations, government agencies and local community groups in the UK and around the world, we work across disciplines to inform conservation practice.
Our strengths
We have particular strengths in nature-based solutions to environmental change, the intersection between biodiversity conservation, human behaviour and poverty, impacts of agriculture on biodiversity, rewilding, robust impact evaluation, conservation conflict, and the contribution of ex-situ efforts to conservation goals.
Featured researchers
Find out more about some of our researchers. A full list of staff and students can be found below.
Conservation@Bangor researchers
Mr Robbie Blackhall-Miles (Honorary)
Featured projects
Find out about current Conservation@Bangor projects by reading our project pages and blogs:
Conservation@Bangor projects
Our projects have global reach, using the diverse expertise of Bangor staff, research students, and collaborators.
Our research around the world
Opportunities

Conservation@Bangor researchers supervise PhD researchers through the Envision Doctoral Training Partnership, funded by the Natural Environment Research Council (NERC).
If you are interested in completing postgraduate research (MRes or PhD) with Conservation@Bangor, whether through Envision or an alternative route, please contact individual staff members to discuss. 
Recent Publications
A selection of recent publications from Conservation@Bangor researchers is listed here, but for all the latest publications, please check individual researcher pages linked above.