Three receive funding to study doctorate degrees through Welsh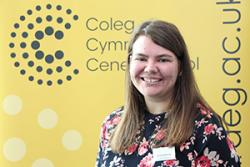 Sioned Williams.Three new Bangor University students are among the nine to receive funding from the Coleg Cymraeg Cenedlaethol to enable them to follow a doctorate degree through the medium of Welsh over the next few years. The three are among nine Scholarship winners announced and join another nine students at Bangor University, who are already studying under the scheme.
Sioned Williams from Pwllheli has won a scholarship to study at the University's School of Social Sciences. She will study the social use of the Welsh language in Gwynedd and Anglesey and analyse the factors which influence school pupils' decision to study through the medium of Welsh at higher education level.
Claire Griffith-Mcgeever from Caernarfon has also received funding to study at Bangor University. Her expertise is in clinical exercise physiology and she is looking forward to contributing to the Welsh language provision available within the University's School of Sport, Health and Exercise Sciences.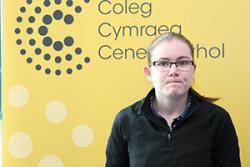 Claire Griffith-McgeeverArwel Tomos Williams who's also from Caernarfon will follow a doctorate degree with Bangor University's School of Psychology. He has already gained relevant research experience after completing an undergraduate and a Masters degree under the guidance of Welsh medium lecturers.
Dr Ioan Matthews, Chief Executive of the Coleg Cymraeg Cenedlaethol said:
''We were glad to be able to award these scholarships this year to individuals studying a wide range of disciplines. I would like to encourage them to take advantage of the training offered to them through the scheme and we look forward to following their developments over the next few years.''
Professor Jerry Hunter, Pro Vice Chancellor at Bangor University commented: "It's excellent to see these individuals begin their PhD studies here at Bangor University. In addition to being the largest provider of Welsh medium higher education in the country, the University has a lively Welsh research culture. I know the three post-graduate students will enrich that research culture. We are delighted that our partnership with the Coleg Cymraeg Cenedlaethol enables us to support work in these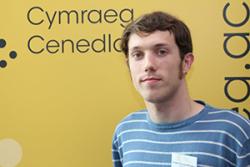 Arwel Williamsimportant areas."
Publication date: 9 October 2015