Why Study Marine Biology?
The increasing global population coupled with challenges posed by climate change place increasing pressure on the Earth resources. Marine Biologists have a key role to play in the development of sustainable future food resources against a backdrop of climate change and increasing levels of waste.
Wild-capture fisheries and aquaculture together produce ~200 million tonnes of food per year with a great potential for expansion. As a Marine Biologist you will gain the knowledge and skills to manage these important resources and to ensure that they are managed in a sustainable way so that the natural environment is conserved.
By studying Marine Biology, you will gain the critical appraisal skills to identify and define problems, and the analytical skills to be able to find solutions
We are one of the largest university centres teaching Marine Sciences in Britain.
We have a £3.5m ocean-going research ship and three smaller inshore vessels.
Our excellent facilities include tropical marine and temperate marine aquaria, analytical laboratories, flow and particle transport simulators and computing capabilities.
We have unrivalled access to the sea and sea shore, ideal for undertaking experimental work in the intertidal environment. 
Watch - Study Marine Sciences
Lauren talks about studying ocean sciences in one of the largest university Marine Science departments in Europe. Located on the shores of the Menai Strait, the School is the ideal place to study marine and ocean sciences and even has its own research ship, the Prince Madog.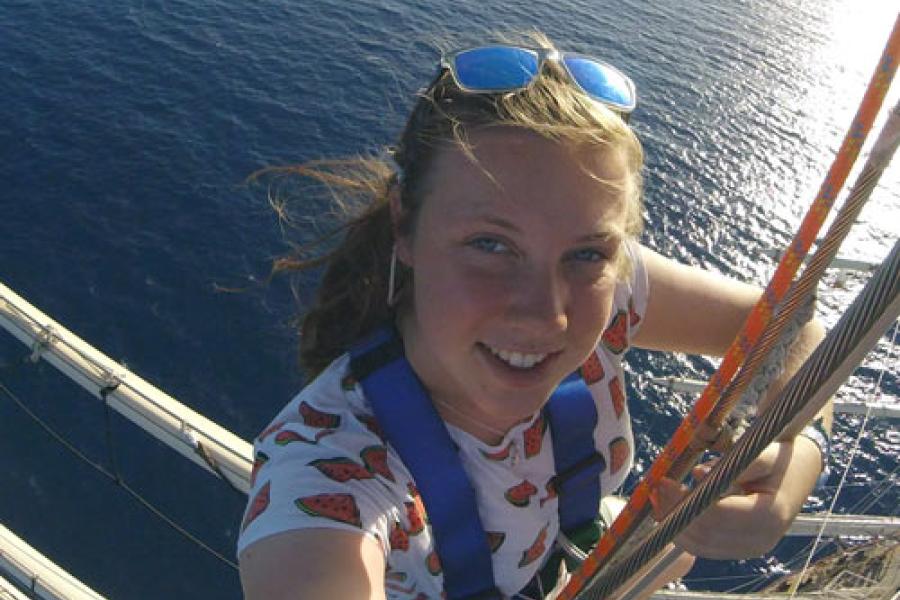 Student Profile Jessica Fox
MSci Marine Biology and Oceanography
"From almost the first moment we walked through the Main Arts doors in the morning we knew that this was going to be the place for me. As the day went on it just got better and better – particularly when we got to visit the School of Ocean Sciences."
Chat with current Marine Biology students
Do you have a question about life as a Bangor University student? Our ambassadors will be happy to help you find the answer.
They can tell you more about studying here, about the amazing Clubs and Societies we have, and how they made friends and settled in to life at university as a Marine Biology student. 
Ask our lecturers a question
If you have any questions about the course, our lecturers are on hand to help. Below are some examples of frequently asked questions. Can you think of any more? 
What are the qualities of a successful Marine Biology student at Bangor?
How can I prepare myself to study Marine Biology at Bangor?
How will I know that Marine Biology at Bangor is the right choice for me?
Our Research in Marine Biology
Bangor University has a long track record of Marine Biology research stretching back over 100 years. Our research covers the full marine realm, ranging from semi-terrestrial habitats such as saltmarshes to the deep sea and from the poles to the tropics. We currently have research projects which focus on Antarctic fjords and Indian Ocean Coral reefs.
An important strand of Marine Biology research here at Bangor focuses on conservation and marine resource management. Our research examines how anthropogenic disturbances such as exploitation, invasive species and climate change affect marine ecosystems, and how to best manage and protect these ecosystems
Our research underpins the sustainable exploitation and production of wild-capture fish and aquaculture. It also covers the wider impacts of fisheries and aquaculture on the marine ecosystem and how they can affect bycatch species (other fish, seabirds, marine mammals, seabed organisms) and habitats (e.g. reefs, seagrass beds). It also underpins our development of sustainable tropical fish hatcheries.
Related Subject Areas
You may also be interested in these related subject areas.
Related Subject Areas
You may also be interested in these related subject areas.