Why Study Zoology?
Nestled between the mountains and the sea, Bangor University is the obvious choice for anyone wanting to study Zoology as our location presents the best natural laboratory in the UK. Our students don't have to travel to visit the most important and varied field sites during their course – they're on our doorstep. We're minutes away from both the foothills of the Snowdonia mountain range and the shores of the Anglesey coastline.
Throughout your degree you will benefit from being close to such an exceptional range of terrestrial, marine and freshwater habitats.
Bangor University is also exceptional in that it we have our very own natural history museum, botanical garden, freshwater and marine aquaria, venomous snake collection, Europe's largest underground soil laboratory, aviaries, an ocean-going research vessel, and an active research farm – all of which are constantly used for teaching and research.
Watch - A week in the life of a Zoology student
Meet our student Patrycja. She takes you through her week studying Zoology at Bangor.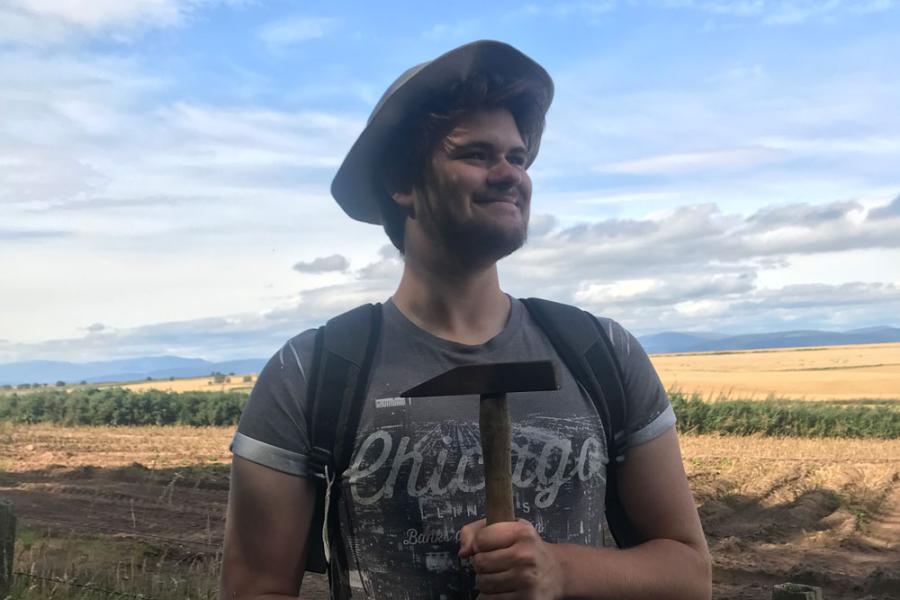 Student Profile Andrew Lunn
MZool - Zoology with Animal Behaviour
The best thing that my course has provided so far for me is all the opportunities that have been offered. These include the second year field course where I went to Florida to conduct fieldwork and modules which can help in life after University
Career Opportunities in Zoology
Zoologists from Bangor University are working in exciting areas such as wildlife management, environmental consultancy, and local and national media. Others have undertaken a range of postgraduate programmes, work for government funded agencies, charities, NGOs, research groups and even financial organisations – taking advantage of our Zoology graduate's knowledge of data analysis, scientific writing skills and research expertise.
Our Research in Zoology
Lecturers and researches at Bangor University are involved in research across a wide range of zoological fields, which take them right across the globe. We actively encourage students to get involved with many of these projects and to take advantage of the cutting-edge facilities on offer. We support a vigorous research base including molecular ecology, Biogeochemistry and Plant Science, Animal physiology, behaviour and conservation, Microbiology, parasitology and biotechnology, fisheries genetics, ancient DNA, evolutionary and conservation biology, biogeochemistry, biohydrometallurgy, plant product biochemistry and (plant) stress physiology, wetland biogeochemistry, neurophysiology of crustaceans, animal responses to stress and applied microbiology.
Related Subject Areas
You may also be interested in these related subject areas.
Related Subject Areas
You may also be interested in these related subject areas.