Compare our courses
Here's a quick overview of our courses so that you can compare and find the right fit for you.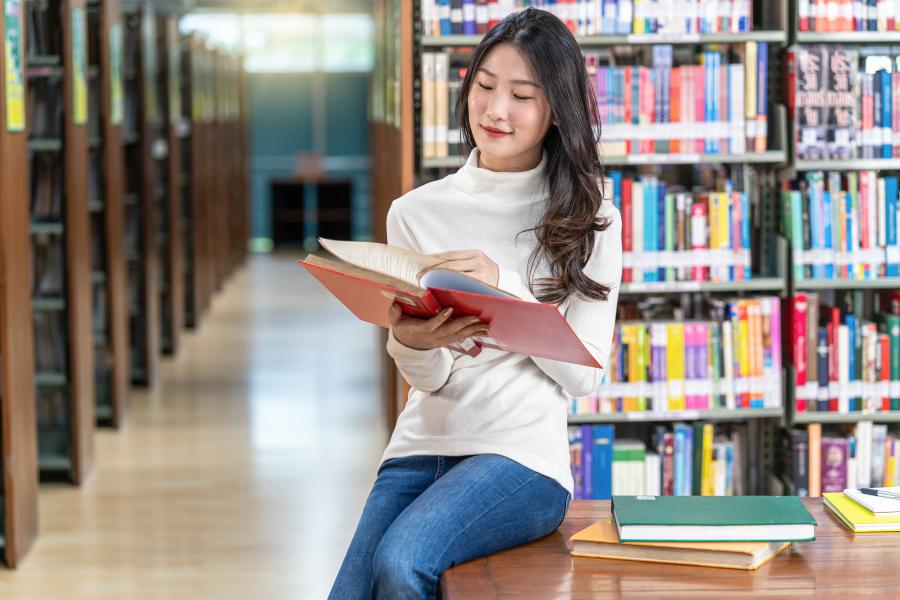 Why Study Medical Sciences?
Our degrees in Medical Sciences are grounded in modern medical practice and as one of our graduates you'll have the skills to enter into a range of clinical, medical and healthcare career pathways, including the potential for graduate entry into medicine and physician associate training.
Watch - Insight into Medical Sciences
Listen to our undergraduates discuss what they enjoy about studying with us and see the facilities available.
360 Medical Sciences Virtual Tour
360 Medical Sciences Virtual Tour Transcript
Welcome to Fron Heulog one of the buildings used for Medical sciences, this first image is of Fron Heulog building taken outside on a warm sunny day.
From this colourful reception you can navigate your way through to finding different rooms such as the VR room and the skills Ward.
Welcome to the Skills Lab at Fron Heulog. This is where our students will learn and practice the important skills that they'll need on placement in real healthcare settings. This simulated ward area is set up as a hospital bay with 4 beds. It can be used for teaching a range of skills from wound care and dressing to cannulation using specialist equipment and mannequins.
 
This is our "Hi Fidelity" suite in which we use more advanced Hi Fidelity mannequins to run even more realistic scenarios. The mannequins simulate breathing; have realistic heart, lung and bowel sounds which can be heard with a stethoscope; can have blood taken or fluids and drugs given intravenously. The technician can speak through the mannequin so the students can talk with their patient. 
The patient's vital signs and other parameters are displayed on a simulated patient monitor. We have a whole family of mannequins: adult male, adult female, pregnant female who can give birth, a child and a new-born baby. 
The scenarios are recorded by a Scotia Medical Observation and Training System camera system and can be played back for debriefing. Practicing scenarios like this in a simulated environment means students will feel much more confident and know what to expect when they're on placement in a real clinical setting. 
It's important that students experience a wide range of settings where they will be using their skills. 
This room is set up as a flat to simulate what it's like to care for a patient in their own home when working in the community. 
 
Within Fron Heulog students have access to university computers. As healthcare becomes more tech-savvy, students need to be skilled in using computers to manage patient data. Computers are also needed for doing assignments, accessing online resources, and virtual simulations. 
As part of our technology enabled learning toolkit, we have recently installed a VR room for student in the school of medical and health sciences. Using VR is another way that we can create a safe simulation for students to practice their clinical skills and increase their confidence before they go out on placement. 
 
This is one of the large teaching rooms in Fron Heulog used by courses across our health sciences programmes. For example Student physiotherapists can practice skills here and we have a library of equipment for student nurses and midwives that can be brought in and used for teaching and practical skills from taking blood for to delivering a baby.
Welcome to the Brigantia building, home to two subject areas in the College of Human Sciences, Psychology and Medical Sciences.  
As a student, this is where you may come to attend seminars, practicals and meet with your lecturers.
Here's Room 342 in Brigantia, used for small lectures. 
In the first year, all of our programmes follow a common year format meaning you will get the same foundational knowledge across our degrees. 
We also offer a foundation year for students who don't currently have the necessary scientific background to enter the first year. This year gives students a grounding in a variety of topics that underpin degrees in this field. 
Bangor cohorts are generally smaller than some larger universities, meaning you're more than just a number. You'll be able to feel truly part of a community and receive more support.
Medical Sciences corridor
Every student is given a personal tutor at the start of their course. Staff aim to meet with students at least 3 times a year either in person in the offices, some of which you can see here, or online.  
These meetings are focussed on pastoral care and checking on students' wellbeing. It's important to us that students are thriving in their university experience, not just academically but personally and socially. It's also a chance for us to give advice on professional development and employability and signpost students to services in the university who can give them advice. 
Medical Sciences department
Welcome to the Medical Sciences department. 
In one corner of this space, you can see some research posters created by our students.  
Posters like these are commonly presented at research conferences worldwide by academics and researchers. 
In order to develop students' practical skills in this area in 3rd year medical and biomedical sciences students will create a poster to present their own research findings.
Welcome to the Anatomy suite. This room is used by students on the Medical Sciences programme as well as those on the Physicians Associate Studies course, and Medical students.  
For an anatomy session, students usually follow workbooks and activities created by anatomy lecturers, moving around different stations looking at anatomy models, medical images and the Anatomage table. 
Head over to the Anatomage table to find out more about our technology enabled learning.  
This is the Anatomage table our virtual dissection table used for anatomy teaching. 
Loaded into the table are 4 cadavers which have been reconstructed based on real human data sets.
Students can use the table to virtually dissect the cadavers and analyse the human anatomy in detail. We can split the screen to view different anatomical planes and view the different systems of the body. 
The table also has hundreds of practice clinical cases that include patient information, data and scans associated with pathology that students can use to learn from. 
The Anatomage table is just one tool in our technology enabled learning toolkit. We also have VR rooms and a 3D screen to visualise medical images.
Chat with current Medical Sciences students
Do you have a question about life as a Bangor University student? Our ambassadors will be happy to help you find the answer.
They can tell you more about studying here, about the amazing Clubs and Societies we have, and how they made friends and settled into life at university as a Medical Sciences student.
Ask our lecturers a question
If you have any questions about the course, our lecturers are on hand to help. Below are some examples of frequently asked questions. Can you think of any more? 
What are the qualities of a successful Medical Sciences student at Bangor?
How can I prepare myself to study Medical Sciences at Bangor?
How will I know that Medical Sciences at Bangor is the right choice for me?
Our research in Medical Sciences
Our research in Medical Sciences is ranked in the top 10 for Quality (Complete University Guide 2022). Within the School of Medical Sciences our research employs state-of-the-art approaches to address basic questions in medicine and/or develop applications to overcome serious unmet clinical needs. We have an overarching aim of improving the patient pathway, either by contributing new insight to fill an important gap in medical knowledge or developing applications which directly contribute to improving health and well-being.  
We have a strong focus on cancer research (North West Cancer Research Institute) where our research teams are exploring the complex processes which result in the development, progression and therapeutic resistance of cancers. We're also developing the basis for new therapies and patient monitoring technologies. This cutting-edge research feeds directly into our teaching and you'll encounter elements both within your taught modules and especially during your research project in the third year making our degrees some of the most dynamic and up-to-date you can experience. 
Related Subject Areas
You may also be interested in these related subject areas.
Related Subject Areas
You may also be interested in these related subject areas.