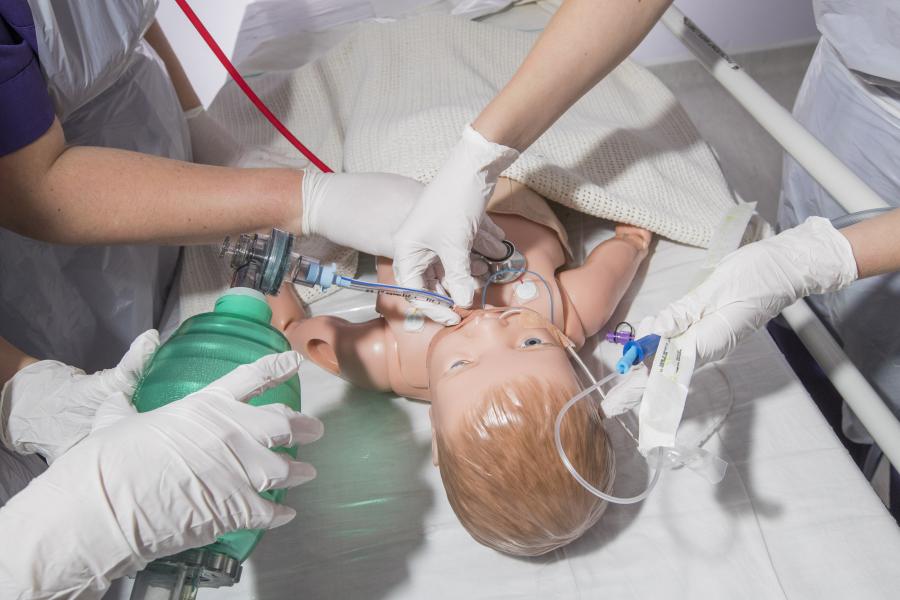 Why Study Midwifery?
Our close partnership working with practice partners ensures that our Bachelor of Midwifery programme at Bangor University will prepare you to be a midwife who is able to provide exemplary midwifery care. You'll be educated by expert midwifery educators and by experienced practitioners from our practice learning partner organisations.
Watch - Study Midwifery
S4C TV Presenter Ameer Rana introduces the Midwifery courses we offer. Take a look at our excellent facilities and hear what our students and staff say.
Student Profile Amy Roberts
Midwifery
Amy Roberts from north Wales discusses studying Midwifery at Bangor and placement opportunities available.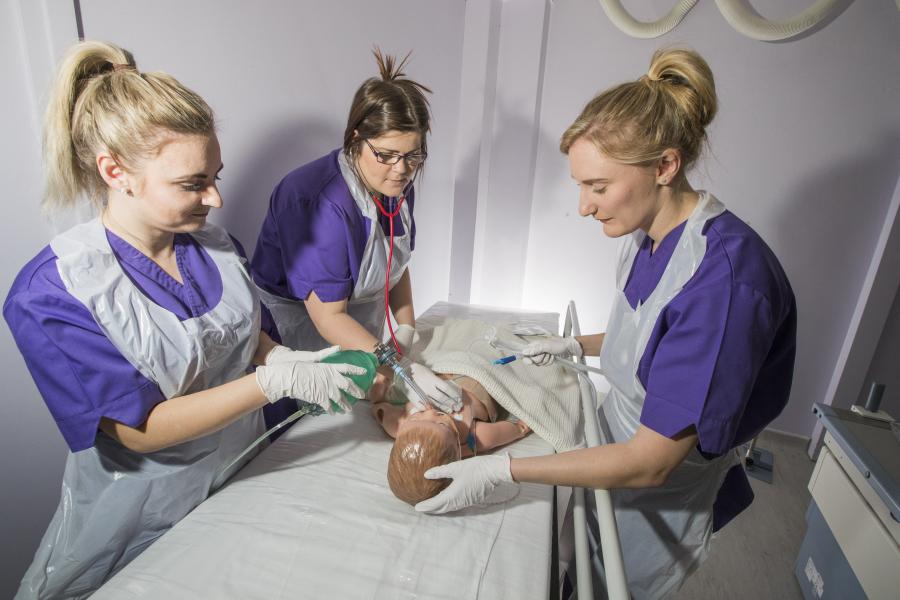 Career Opportunities in Midwifery
Midwives often describe their job as 'privileged'. The role they have in preparing women for the delivery of new life makes them a vital presence during all stages of pregnancy, labour and the early postnatal period. Once registered, midwives can use their qualification to work in other health care settings such as special baby care units (SCBU). Some midwives become specialists in areas such as diabetes or public health and perinatal mental health. There are also opportunities to work in research and education.
Chat with current Midwifery students
Do you have a question about life as a Bangor University student? Our ambassadors will be happy to help you find the answer.
They can tell you more about studying here, about the amazing Clubs and Societies we have, and how they made friends and settled into life at university as a Midwifery student.
Ask our lecturers a question
If you have any questions about the course, our lecturers are on hand to help. Below are some examples of frequently asked questions. Can you think of any more? 
What are the qualities of a successful Midwifery student at Bangor?
How can I prepare myself to study Midwifery at Bangor?
How will I know that Midwifery at Bangor is the right choice for me?
Our Research in Midwifery
Our team supervises postgraduate degrees including master's students, and two of our team supervise PhD students.  Our areas of research focus on active offer of homebirth, fathers' involvement during labour, optimal care for survivors of sexual violence, women's experiences of induction of labour, what works to support student midwives in in the learning environment, use of a co-production design method to improve birth experiences, cervical screening, development of a fetal surveillance package for midwives in Lesotho and the impact of using the Welsh language on birth experiences. 
Our research groups are all part of the Bangor Institute for Health and Medical Research (BIHMR). We are building on BIHMR's success in REF 2014 to sustain and grow excellence in health, medical and social care research. We conduct research of the highest standard, with UK and international impact that contributes to improvements in local health and healthcare, as well as making an impact across Wales, the United Kingdom and internationally.
Related Subject Areas
You may also be interested in these related subject areas. 
Related Subject Areas
You may also be interested in these related subject areas.