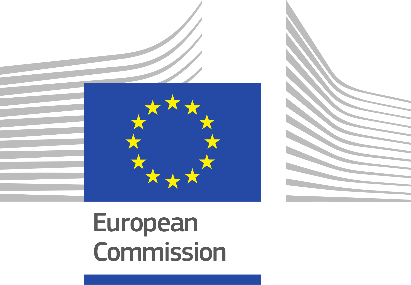 This project has received funding from the European Union's Horizon 2020 research and innovation programme under the Marie Skłodowska-Curie grant agreement N°702104
The court of Elizabeth I – A European Drama (COEED)
Welcome to the project site of The Court of Elizabeth I – A European Drama (COEED). This project is sponsored by a Marie Skłodowska-Curie Fellowship and hosted by the Institut de Recherche pour la Renaissance, l'Âge Classique et imagles Lumières (IRCL), Université Paul-Valéry, Montpellier III. The Research Fellow undertaking this project is Professor Andrew Hiscock, Bangor University, Wales and the project is supervised by Professor Nathalie Vienne-Guerrin at IRCL. The project extends from 2016–2018 and details of all the public and scholarly events linked to COEED are to be found on this site as the funded period unfolds. Please feel free to contact me with any enquiries relating to the project at andrew.hiscock@univ-montp3.fr
Thanks are extended to the Marie Skłodowska-Curie Foundation, Institut de Recherche pour la Renaissance, l'Âge Classique et les Lumières (IRCL), Université Paul-Valéry, Montpellier III and Bangor University, Wales, for their continued encouragement and support for this project.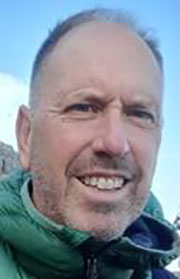 Andrew Hiscock
Research Fellow: Professor Andrew Hiscock
Project Supervisor: Professor Nathalie Vienne-Guerrin
Press Release:
Home Institution
Bangor University, Wales https://www.bangor.ac.uk/news/latest/investigating-elizabethan-england-from-a-european-perspective-27235
Host Institution
Institut de Recherche pour la Renaissance, l'Âge Classique et les Lumières (IRCL), Université Paul-Valéry, Montpellier III http://www.ircl.cnrs.fr/pdf/2016/CP_BourseMarieCurie_04052016.pdf
Project Description
Marie Skłodowska-Curie Sponsored Project: The court of Elizabeth I – A European Drama
[The Court of Elizabeth I – A European Drama (COEED) is a multi-lingual, multi-disciplinary and distinctively European research project into a political culture which is studied in universities and schools around the globe. At a critical time when European society is exercised by questions of national interest, the possible parameters of its community and suspicion of external cultural influence, COEED is invested in challenging the premisses often underpinning such thorny debates.
The enduring fascination with the political culture of Elizabethan England has often served to occlude the fact that across early modern Europe responses to the final Tudor monarch were being formulated in early novels, dramas and travel narratives. Such texts have often been wholly neglected or referenced briefly as points of illustration. Moreover, dramatic texts (where they have been afforded any consideration) by French writers, Italian writers, Spanish writers and the theatrical productions of groups such Rederijkerskamers (or Chambers of Rhetoric) in the Low Countries, have most commonly been considered in terms of their national traditions of literary production, rather than integrated into a Europe-wide vision of cultural debate and exchange (notably, in this project, in English, French, Italian, Spanish, Dutch and, as appropriate, Latin). Equally importantly, none of these texts has been considered in recent centuries for their theatrical potential, and none of them has hitherto been placed in close conversation with literary production in Elizabethan (or post-Elizabethan) England. Hitherto, where they exist at all, such studies have often been governed by the search for sources or by artistic principles of difference. Almost exclusively in such instances, the reader is asked to maintain a bi-focal vision: England/Spain; England/France. This project seeks to counter such research expectations.
Spanning the fields of literary, historical and political research, COEED explores how the relevance of such a European debate may be communicated for a whole range of academic and non-academic audiences. The ambitious programme is hosted and directed at the IRCL (Institute for Research on the Renaissance, the Neo-classical Age and the Enlightenment – www.ircl.cnrs.fr/english/index2.htm) part of the UPVM (Université Paul-Valéry Montpellier 3).]
Horizon 2020 Final Report
Project Publications
'"Shakspeare, s'avançant": A Bard, the Nineteenth Century and a Tale of Two Cities' Theatres', Shakespeare 13.4 (2018), 333-50.
"'Come, now a roundel and a fairy song': Shakespeare's A Midsummer Night's Dream and the early modern invitation to the dance", Cahiers Élisabéthains 97.1 (2018), 39-68.
'"yet not past sense": Walter Ralegh, Mary Wroth and the pleasure principles of the body' (Epistème, forthcoming)
'"You are welcome to your country": initiation and re–encounter in dramatic world of The Duchess of Malfi (I.i)" (Arrêt sur Scène, forthcoming)
(manuscript in preparation) Shakespeare, Elizabeth I and Europe
Project-Linked Events:
July 2016
September 2016
October 2016
November 2016
December 2016
January 2017
February 2017
March 2017
April 2017
May 2017
June 2017
July 2017
September 2017
October 2017
November 2017
December 2017
January 2018
February 2018
March 2018
April 2018
May 2018
June 2018
July 2018
September 2018
February 2019
May 2019
Advisory Board Appointments during the COEED period