Mature Students
We welcome applications from mature students and greatly value the contribution they have to make to the Law School and to Bangor University.
The University aims to offer as much assistance and support as possible and we appreciate that mature students' needs are different to students coming straight from school.
We realise that mature students may not have followed the traditional academic routes, therefore we are flexible in our academic entry requirements.
The University offers a range of support services, including:
Further information is available on the Mature Students' microsite.
Deborah Railton, originally from Manchester, studied the 2-year LLB in Law...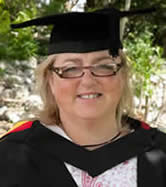 "As a Mature Student, I can honestly say that not once did I feel out of place. It was great to study amongst all ages. There is plenty of social life for those who really want to join in. I wasn't always able to socialise as much as I would have liked due to family commitments, but I was always asked and invited to everything and never made to feel 'out of it'.
The Law School offers a very supportive and close-knit community of staff and students. I was really pleasantly surprised at how quickly I felt at home and such a part of Bangor. Everyone was helpful, approachable and kind, and the thing I will miss most about Bangor is the genuine feeling of extended family."
Carys Aaron, from Llandwrog, completed the 2-year LLB in Law. She was awarded the Sir Samuel Evans Prize for achieving the highest mark in law in all Welsh universities…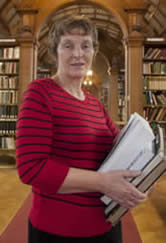 "The two-year LLB presented a challenge, but one which gave me a lot of pleasure. Although the course was intense at times, the friendly and supportive nature of the staff was very encouraging. From the start I felt welcome at the School, helped in part by the fact that the staff were accessible whenever you needed guidance.
Further to this, the wide range of expertise and specialities of the staff made for a very interesting learning environment. All this is complemented by the activities of the vibrant Law Society, who arrange a busy calendar of events, both social and academic.
My personal highlight of my time on the course was winning the Sir Samuel Evans Prize for attaining the highest marks of any final year Law student in the whole of Wales."