International Experience Year in Japan for student Dan
A Conservation & Forest Ecosystems student has recently returned from Japan where he studied for 12 months.

Daniel Forster, 34 from Woodbridge, Suffolk came to Bangor University as a mature student following a career in the Armed Forces. He left school at 16 and joined the Army until his mid-twenties. Daniel then decided to return to full time education and studied Countryside Management at Easton College, Norfolk before commencing his degree in Bangor.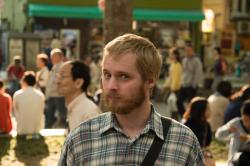 Whilst studying in Bangor, Daniel embarked on an 'International Experience Year' in Japan. This opportunity to study abroad is an additional year to the degree course, and on successful completion of a four-year degree, students will graduate 'with international experience' added to their degree title.

Daniel said:

"In Japan I studied a SATOMU (Semester Abroad at Tokyo Metropolitan University) program, which included Japanese at N4 and N3 levels, and also Japanese culture and society modules.

I lived in a place called Minami-Osawa, in the western suburbs of Tokyo. As I had begun training in the Menai Ki-Society which is a club affiliated with Bangor University, I mainly spent time training in Ki-Aikido at the University dojo. A 'dojo' is a Japanese term for a training place for martial arts.

It was something of an ambition of mine to travel to Japan for this purpose and so coming to Bangor University helped me to realise that ambition. "

Daniel had already got to grips with Japanese by studying textbooks for two years in preparation for his visit to Japan. This made it possible for him to enter a Japanese dojo, make friends, as well as making daily life easier.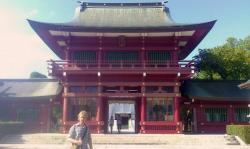 He also had the opportunity to spend time in the mountains around Tokyo and the surrounding countryside, hiking and exploring nature and learning about Japan's forestry and conservation.

"I would recommend that people who want a reasonably quiet and nature orientated lifestyle study at Bangor. The beaches and mountains of North Wales are some of the best in the UK. Also the University is quite small, and the various lecturers and staff in my school are always available to help when needed. Overall my time here so far has been a rewarding experience."

More information about studying abroad here:
http://www.bangor.ac.uk/studyatbangor/studying_abroad.php.en
Publication date: 8 October 2014