Why Study Environmental Science?
Top 30 in the UK for Environmental Science Education (Times/Sunday Times Good University Guide 2018)

100% Student Satisfaction in 2017 National Student Survey (NSS)

Rated Gold for Teaching Quality in the Teaching Excellence Framework (TEF 2017)

Many degrees are accredited by the Institution of Environmental Sciences 96% Satisfaction rate for our Environmental Science degree programmes.
I don't have many regrets, but not studying at Bangor is one of them.
Read the transcript for the 'The best lecture ever!' video
[0:03] So, so excited! It's so great to meet Steve! It's just such a great opportunity, to even see the
[0:09] Menai Strait in a different way as well.
[0:12] One of the reasons why I chose Bangor initially, was to be in such an area as this
[0:16] There's no better way to spend the afternoon really!
[0:23] We're heading out into the Menai Strait and off to Puffin Island with a group of students of the natural sciences.
[0:28] To get a flavour of the very finest of this area has to offer.
[0:47] Well, so far we've seen kind of all the very best of the wildlife from this part of the world, particularly when it comes to the birds.
[0:53] The ledges are thick, almost every single centimetre is covered with guillemots, a gull...
[0:59] and we've seen gannets and of course puffins as well.
[01:02] I guess this is why I decided to build a relationship with Bangor.
[01:06] What you can see right here. You know, any institution can invest in its infrastructure.
[01:11] Any institution can get bigger buildings or get more teaching.
[01:14] But there's no amount of investing that can get this.
[01:18] Having this on your doorstep is why Bangor is the best place to study natural sciences in the nation.
[01:30] It is fantastic. You know, obviously not just the company with having Steve there, it's seeing the wildlife that we saw the kittiwakes
[01:37] there cormorants the seals and that sort of stuff. Absolutely phenomenal, like once in a lifetime.
[01:41] Steve is such a genuine lovely guy. Yes, absolutely amazing. There's no better place to be.
[01:46] It's been a pretty amazing afternoon. I feel a little bit buffeted and and chilled.
[01:51] But to be able to head out from you know, you can see the University from here.
[01:56] You can see the halls of residence from here. To be a student here and think that you could finish studying,
[02:01] come down and get on a paddleboard or a kayak and head out into the Menai Strait and have this is your way of relieving exam stress.
[02:08] I mean, that just absolutely blows my mind.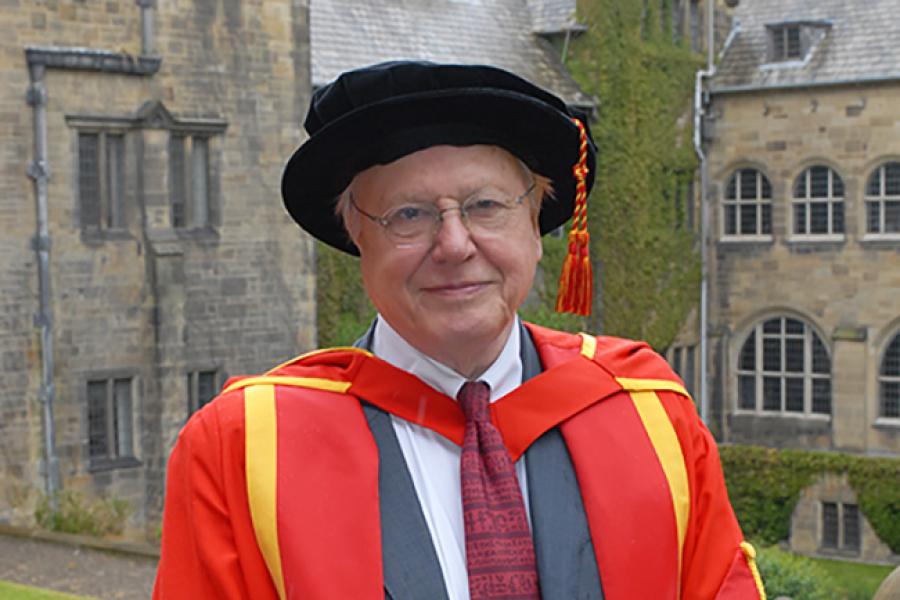 Honorary Graduate Sir David Attenborough
"Bangor University has a superb reputation in the study of environmental science. The world needs people skilled in the expertise needed to play a crucial part in solving the world's problems." 
Watch - Geography and Environmental Science Field Course in Snowdonia
Following in the footsteps of Charles Darwin, Environmental Sciences and Geography students at Bangor University visit Cwm Idwal, in Snowdonia, to discover the natural process that led to Snowdonia being created.
Student Profile Belinda Betts
BSc Environmental Conservation with Placement year
"The best thing about my course is all the opportunities that are offered in and out of the classroom. The School runs fieldtrips throughout the academic year, and this is a great way to be able to learn about conservation and ecology in the natural environment."
Chat with current students
Do you have a question about life as a Bangor University student? Our ambassadors will be happy to help you find the answer.
They can tell you more about studying here, about the amazing Clubs and Societies we have, and how they made friends and settled in to life at university. 
Ask our lecturers a question
If you have any questions about the course, our lecturers are on hand to help. Below are some examples of frequently asked questions. Can you think of any more?
What are the qualities of a successful student in this subject at Bangor?
How can I prepare myself to study this subject at Bangor?
How will I know that this subject at Bangor is the right choice for me?
1st
in the UK for Research impact
REF 2021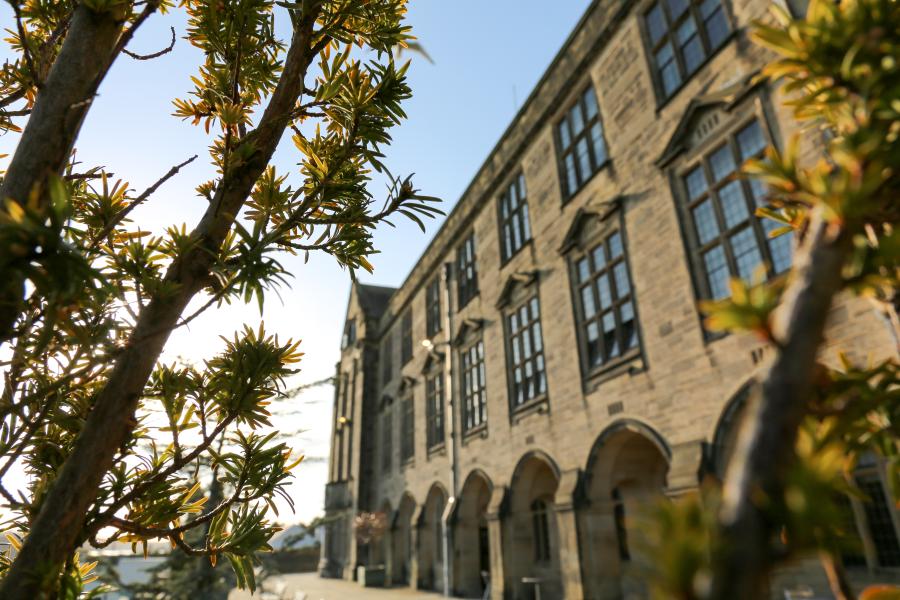 Our Research in Environmental Science
Bangor University has been at the forefront of research in the environmental sciences for decades. The diversity of staff interests and expertise mean that our research helps provide answers to fundamental theoretical and applied problems in the environmental sciences, as well as directing our teaching.
Related Subject Areas
You may also be interested in these related subject areas.
Related Subject Areas
You may also be interested in these related subject areas.