Tracking COVID-19 and other viruses in wastewater in Nigeria and South Africa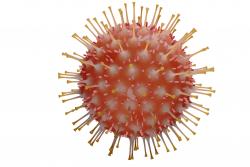 Experts from the UK are to work with partners in Nigeria and South Africa to monitor the prevalence of COVID-19 in communities in both countries.
Bangor University have been instrumental in the development and application of Covid-19 monitoring in wastewater, and this is providing real-time evidence of levels of community infection.
The team are now working with the Universities of Exeter, the University of Nigeria, Nsukka and the South African Medical Research Council on the Co-surveillance of Wastewater and Environmental Water Samples for SARS-CoV-2 and Pathogenic Viruses in South Africa and Nigeria. This project is funded by UK Research and Innovation through the UK Government's Global Challenges Research Fund (GCRF) and the Newton Fund.
SARS-CoV-2, the virus which causes COVID-19, is a respiratory virus that also infects and replicates in our guts. This means that infected people are shedding evidence of the virus in their faeces, whether or not they are experiencing symptoms of COVID-19. The faecal samples also remaining positive for longer periods compared to respiratory samples.
This expertise-sharing project will build up wastewater-based epidemiology and environmental surveillance systems to assess the prevalence of COVID-19.

Having advanced warning of outbreaks or of increases in infection rates for COVID-19 and a number of other viruses in Nigeria and South Africa will provide critical information to inform local solutions in areas where health systems, testing systems and human resources are severely constrained.
Bangor University will be sharing their knowledge of method validation and implementation for SARS-CoV-2 wastewater surveillance in South Africa and Nigeria, advanced monitoring of levels of virus circulating in any population and how that changes over time. Such measures can provide an early warning of local outbreaks, so that strategies can be put in place to stem the spread and to prepare for rising sickness rates.
The information gained from extensive surveillance of SARS-CoV-2 can be used to put effective mitigation measures in place to control the spread of the disease and reduce the number of cases. In the long term, wastewater surveillance of this and other viruses will aid in describing the burden of viral and other human pathogenic diseases circulating in the general population
Currently, the surveillance of SARS-CoV-2 is being used in many high-income countries, including the UK, as an early warning system of increased viral cases in particular regions. Wastewater surveillance systems for various viruses, such as poliovirus, are already in use in several countries.
Dr Shelagh Malham, who will be leading the project from Bangor University commented:
"With this project, we're aiming to build on our existing surveillance system for common and emerging virus strains: such as the enteroviruses, measles and influenza, so that communities have a greater capability to evaluate the effect of lockdown measures on the transmission of viral diseases."
"We will work with our partners so that they can scale up techniques and protocols developed for the surveillance of SARS-CoV-2 and other viruses throughout their regions, enabling communities, public health agencies and governments to work towards risk reduction and management of national and global health risks."
Dr Kata Farkas, Senior Research Scientist at Bangor University commented:
"This is a great opportunity to get a better understanding on the quantity and diversity of human viruses in the environment in South Africa and Nigeria. Our current knowledge on the subject is very limited and this knowledge will assist the improvement of public health."
Dr Vincent Chigor of the University of Nigeria said:
"This project will be ground-breaking, in Nigeria, and the inclusion of surface waters is very crucial here considering the near absence of municipal waste-water treatment plants and continued discharge of untreated sewage into water bodies. The project also offers us a huge opportunity for capacity building and equipment acquisition."
Dr Renée Street, a Specialist Scientist at the South African Medical Research Councils Environment & Health Research Unit commented:
"We are very excited about this international collaboration on wastewater-based Early Warning Systems for COVID-19 and other pathogens, and look forward, as part of this project, to strengthening our systems for greater public health impact."
Publication date: 11 December 2020