Physical Geography and Oceanography
BSc (Hons)
Typical offer
104 UCAS Tariff points
Please note: This course was previously known as Marine Geography BSc with UCAS code F842.
The land borders the ocean via the coastal zone. Understanding how these environments are related to each other is important for many societal and economic reasons, and requires an integrated approach to the subject, as most of the world's population lives near, or exploits, the coastal zone. The Physical Geography and Oceanography course ensures research-led teaching of both terrestrial (e.g. rivers, glaciers) and marine (e.g. waves, tides, density currents, sea level) processes. These processes control the movement of water, sediment and biogeochemical components (such as carbon) from the land into the sea. This course also integrates these process to examine the impacts ofenvironmental change, climate, sea level and pollution on the health and sustainability of terrestrial and marine environments.
Why choose Bangor University for this course?
Our multidisciplinary team of highly land-based and marine sciences that span glacial and riverine to coastal and deep ocean environments.
You will be taught by award-winning staff in a vibrant, innovative and supportive learning environment, providing you with essential, transferrable graduate-level skills.
Studying physical geography in combination with oceanography allows you to learn about the diverse and complex interactions at the land-ocean transition.
We have a £3.5m ocean-going research ship (RV Prince Madog) as well as several smaller inshore survey boats, which are all used for teaching.
Bangor's 'Year of International Experience' allows you to study or work abroad as part of your degree.
Bangor offers a unique location for studying physical geography and oceanography set against the backdrop of the dramatic north Wales coastline, Menai Strait, and the mountains of Snowdonia National Park.
For more on studying degree courses see our Study at Bangor section.
The course involves up to 25-35 hours per week of lectures, practicals (laboratory and fieldwork), private study, tutorials and project work. Practical work and fieldwork are major elements of Physical Geography & Oceanography. Many modules include day field trips. You will also complete literature reviews, exercises, essays, practical and fieldwork write-ups, and read scientific literature.
Assessment methods vary. Most modules combine elements of continuous assessment and formal examination.
What will you study on this course?
Please see below.
Modules for the current academic year
Module listings are for guide purposes only and are subject to change. Find out what our students are currently studying on the Physical Geography and Oceanography Modules page.
Course content is for guidance purposes only and may be subject to change.
The Schools of Ocean Science (SOS) and Environment, Natural Resources and Geography (SENRGy) have a 'hands on' approach to teaching that is well known in the marine and environmental science communities. Graduates in disciplines related to Geography and Geology are very employable. Our intellectually challenging course is designed to give you strong transferrable skills and an understanding of the land-based and marine environment.
The purpose of this degree is to enhance the employability of graduates and a high proportion of graduates monitored gain employment within both the public and private sector, and rapidly progress within their organisations. This is degree award dependent. We give students a mix of transferrable skills, current subject-specific knowledge and understanding to equip them for this purpose. They are competent in interpersonal skills, can achieve deadlines for a variety of different outputs and are equipped to work individually or in a team. They are well conversant with relevant ICT skills, including database and internet searching, literature searching and evaluation, statistical analysis, mathematical modelling and the use of geographical information systems.
Field visits and field courses provide an opportunity to engage with professionals working in the field and to relate classroom teaching to real-world practice.
In addition, students have opportunities to gain work experience by opting for a year out or international academic experience through a semester/year studying abroad (ERASMUS+).
Our graduates are numerate, literate, team-players, and critical and analytical thinkers, with excellent communication skills. You will be ideally placed to gain employment within the geosciences sector: water/environmental consultancies, geological/earth sciences industry, coastal/marine sciences, and oceanography. The course also provides a route into postgraduate study/research.  
Opportunities at Bangor
The University's Skills and Employability Service provides a wide range of resources to help you achieve your graduate ambitions. Developing your personal skills and enhancing your employability while at university is becoming increasingly important in today's job market.
The Bangor Employability Award (BEA) and Higher Education Achievement Report (HEAR)
The Bangor Employability Award enables students to build on their transferable skills through the recognition of activities they become involved in during their university life. Students can gain points towards the award through extra-curricular activities such as volunteering, attending workshops or actively participating in the Students' Union's clubs and societies.
The HEAR is a final graduation report that all undergraduates receive. The report itemises all academic achievements and additional extra and co-curricular achievements. Academic achievements appear on the report automatically and students are able to note their eligible activities by using the online platform 'My Employability Hub'. This ensures that future employers are made aware of the additional skills the student has gained outside of the curriculum.
The Award is open to everyone and taking part in the scheme can make a major difference to your performance in the graduate job market.
Internships
Bangor University runs undergraduate and postgraduate internship schemes twice a year, which allow students to work in a professional environment while learning relevant skills and earning money.

Internships offer valuable experience in a professional workplace and there are a range of internships you can get involved in.
Student Volunteering
Not only is volunteering worthwhile – it also improves your employability and widens your experience.
The Students' Union has a dedicated Student Volunteering Office (SVB) which currently contributes a total of 600 hours each week, promoting a close relationship between the university and the local community. Find out more on the Student Volunteering pages of the Bangor Student's Union website.
TARGETconnect - Working while you Study
The Skills and Employability Service offers support to students searching for employment during and after their studies.
TARGETconnect advertises the following opportunities:

Graduate jobs – Local, National and International
Full-time, part time, permanent and temporary jobs
Work experience / internships
Voluntary opportunities
For 2020 entry:
GCSE: grade C/4 in English, Maths and Double Award Science. Typical offer is based on a minimum 104 tariff points from a Level 3 qualification* e.g.:
A Levels (including grades BC in 2 science subjects - Biology, Geography, Environmental Studies, Chemistry, Economics, Maths, Statistics, Geology, Physics, Psychology, Computing; excluding General Studies).
International Baccalaureate Diploma (including H5 in 2 science subjects)
BTEC National/Extended Diploma in Applied Science**: DMM
City & Guilds Advanced Technical / Extended Diploma in Environmental Conservation or Countryside & Environmental**: Merit
Access to HE Science**: Pass
Welsh Baccalaureate is accepted
Cambridge Technical Extended Diploma is not accepted.
International Candidates: school leaving qualifications and college diplomas are accepted from countries worldwide (subject to minimum English Language requirements). More information here. 
We also welcome applications from mature applicants.
*For a full list of accepted Level 3 qualifications, go to www.ucas.com.
**Similar subject areas may be considered on a case by case basis.
For 2019 entry:
104-128 UCAS tariff points from three A Levels including grade B in Geography or Geology and grade C in another science subject (e.g. Geography, Geology, Environmental Studies, Chemistry, Biology, Physics or Maths) (Excluding General Studies)
A minimum of 120 UCAS tariff points from the International Baccalaureate Diploma including grade 5 in Higher level Geography or Geology and grade 5 in another Higher level Science subject.
Welsh Baccalaureate – 'Welsh Baccalaureate Advanced Diploma' and 'Advanced Welsh Baccalaureate – Skills Challenge Certificate' accepted. Alongside 2 Advanced level Sciences
A minimum of 120 UCAS tariff points in the Irish Leaving Certificate from a minimum of four Highers including grade H1 in Geography or Geology and grade H2 in another science subject (e.g. Geography, Geology, Environmental Studies, Chemistry, Biology, Physics or Maths)
BTEC Level 3 National Extended Diploma DDM must be relevant / science based.
Pass in relevant Science Access course
Equivalent overseas qualifications are considered
IELTS 6.0
Mature students, with a desire and ability to study at university, are considered on individual merit.
GCSE Mathematics and English or Welsh grade C.
General University entry requirements
We accept students with a wide range of qualifications and backgrounds and consider each application individually.
All students need to have good basic skills and the University also values IT and communication skills.
As part of the University's policy we consider applications from prospective disabled students on the same grounds as all other students.
To study a degree, diploma or certificate course you'll be asked for a minimum of UCAS Tariff points. For a fuller explanation of the UCAS Tariff Points, please see www.ucas.com
We also consider applications from mature students who can demonstrate the motivation and commitment to study a university programme. Each year we enrol a significant number of mature students. For more help and advice about being a mature student at Bangor, please visit the Study at Bangor site.
Specific entry requirements can be seen on the individual course pages.
EU and International students' entry requirements
For information and further detailed guidance on entry requirements for EU and International Students, including the minimum English Language entry requirement, please visit the Entry Requirements by Country pages. International applicants can also visit the International Education Centre section of our website for further details.
More information
Home/EU students and International UCAS applicants
E-mail for General Admissions: admissions@bangor.ac.uk or write to:
Admissions Office
Bangor University
Gwynedd
LL57 2TF
Telephone: +44 (0)1248 383717 
International students (non-UCAS applicants)
Email to International Admissions: internationaladmissions@bangor.ac.uk or write to
Admissions Office
Bangor University
Gwynedd
LL57 2TF
Telephone: +44 (0) 1248 382028
Home/EU Student Tuition Fees (starting in 2019–20 & 2020–21)
Full time: £9,000 per year
Part time: £750 per 10 credits
When coming to University, you will have two main costs, Tuition Fees and Living Costs.
There are also some common additional costs that are likely to arise for students on all courses, for example:
Course-specific additional costs
Depending on the course you are studying, there may be additional course-specific costs that you will be required to meet. These fall into three categories:
Mandatory Costs: these are related to a particular core or compulsory module that you'll be required to complete to achieve your qualification e.g. compulsory field trips, uniforms for students on placement, DBS Check.
Necessarily Incurred Costs: these may not be experienced by all students, and will vary depending on the course e.g. professional body membership, travel to placements, specialist software, personal safety equipment.
Optional Costs: these depend on your choice of modules or activity and they are shown to give you an indication of the optional costs that may arise to make sure your choice is as informed as possible. These can include graduation events for your course, optional field trips, Welcome Week trips.
Mandatory Costs:
Year 3 residential fieldtrip. Students will be required to cover cost of personal subsistence £10/day for 7 days food.
Suitable clothing and equipment for fieldwork will be required e.g. suitable footwear, waterproofs, rucksack.  The cost of these will vary. Approximate cost: £50-£100.
Appropriate stationary for any note-taking during classes e.g. notepad, pens and pencils. The cost of these will vary.  Approximate cost: £20-£30. 
Necessarily Incurred Costs:
Materials for the preparation of academic poster for assessment. The cost and number of these will vary. Approximate cost £10-£15.
Notes:
The School of Ocean Sciences is based in Menai Bridge, c. 1.5 miles from Bangor and the halls of residence. Most classes are held on the Bangor site, but some laboratory practicals are held in Menai Bridge (typically 6-10 per semester). Travel to these are covered in Year 1, but not in subsequent years. Many walk or cycle between the venues, but some opt for public or private transport. Approximate cost if latter two options taken: £40/year.
How to apply through UCAS
Apply online via UCAS
UCAS stands for Universities and Colleges Admissions Service. All university applications are processed through UCAS and then passed on to the universities listed.
Students may apply for a maximum of five courses. For Medicine, Dentistry and Veterinary courses students are only allowed to apply for four courses.
The application form is found on the UCAS website, under 'Apply'.
When to apply?
We advise you to apply as early as you can as we will start considering applications and making offers straight away. The initial UCAS deadline for UK and EU students is 15 January, however we welcome applications after this date. Those received between 15 January and 30 June will continue to be forwarded to universities by UCAS and will receive consideration where places are still available.
Your Personal Statement
Writing your Personal Statement is the part of the application form that requires most work. You are only allowed 47 lines or 500–550 words to explain why you wish to study the course and the skills you have that are essential for university study.
To write a successful personal statement for your UCAS application you must have a good understanding about the course and its content. Remember that you write only one personal statement for your five choices. Make sure that the courses are similar, if not the same, and make sure that you do not mention a specific course or university.
Read our advice on how to draft a winning personal statement or watch our video guide.
After you've applied
You should keep an eye on your application on UCAS 'Track'. Offers from universities will appear on track and you will be able to accept or decline offers.
You can only reply when you have received all your decisions. The types of reply you can make are firm acceptance and insurance acceptance. Usually students reply in early May.
International Student?
If you are an international student, our International Student pages offer further information on applying.
As an international student applying to study one of our undergraduate programmes you can:
Erasmus student?
We receive around 350 exchange students every year from all over the world. 45% of these students come from Europe and the remainder from as far as Singapore, South Korea and Australia.
The University's International Exchanges Office is responsible for welcoming these students.
Confused about your next steps?
Take a look at our Going to University website for information and advice on getting ready for university.
Contact us
Admissions Administrator
oceansciences@bangor.ac.uk
+44 1248 382851
Studying at Bangor
Rated Gold for teaching
We have been awarded a Gold rating, the highest rating possible, for the standarad of our teaching in the Teaching Excellence Framework (TEF) assessment. The TEF assessment took into account teaching quality, learning environment and student outcomes and learning gain. We were judged to deliver consistently outstanding teaching, learning and outcomes for our students and our teaching is of the highest quality found in the UK.
A top 10 university
The National Student Survey (NSS) results place Bangor amongst the UK's top 10 universities (excluding specialist institutions) for student satisfaction. This reflects the University's focus on overall student experience.
Enjoy a university experience that's amongst the best in the UK
The guaranteed accommodation, student support, low cost of living and stunning location all contribute towards this.
Take advantage of the Bangor Student Experience with free membership of student clubs and societies, a new international experience programme and employability award scheme.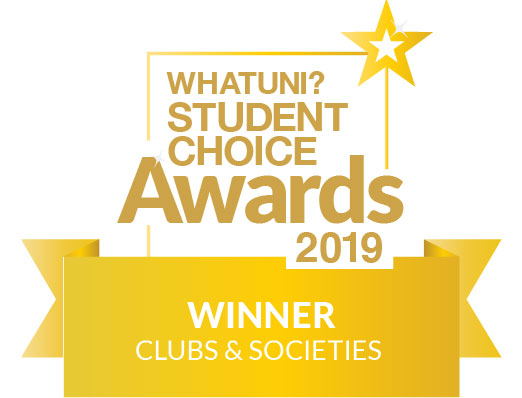 Award-winning clubs and societies!
Our clubs and societies have been named the best in the UK at the WhatUni Student Choice Awards 2019.
Unrivalled location
Choose to study in one of the best places in the UK to be a student. Bangor's location – close to the mountains and the sea - has been described as 'the best university setting in the UK'.
Bangor is the most affordable place in the UK to be a student (TotalMoney 2019).
Investment in facilities
Benefit from continued investment in facilities and services – with Pontio Arts and Innovation Centre, Halls of Residence, and improved sports facilities amongst recent developments.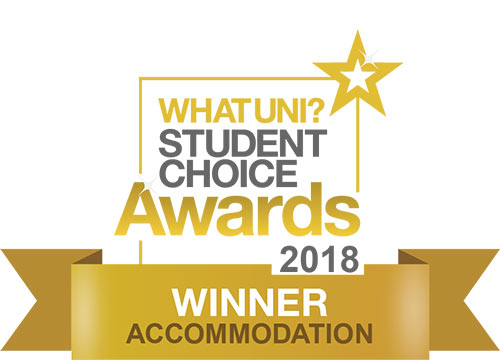 Guaranteed accommodation in award-winning halls of residence
We guarantee accommodation for first year students who apply within the deadline and hold Bangor as their Firm Choice. Our accommodation has been named the best in the UK at the 2018 WhatUni Student Choice Awards.
Could not find any courses in that section within the prospectus