Bangor hosts second annual 'popular' digital fiction writing competition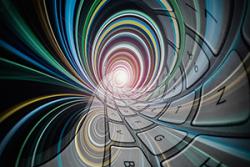 The first ever UK competition to find the best new examples of popular digital fiction enters its second year through a partnership with Bangor University and local publisher Wonderbox.
The Opening Up Digital Fiction Writing Competition, run by Bangor University and Wonderbox Publishing, funded by a Bangor ESRC Impact Acceleration Award, is inviting entries from people all over the world and in two languages - English and Welsh.
Digital fictions are different to e-books and are known as 'born digital', as they would lose some of their form and meaning if they were removed from the digital medium.
Digital fictions require the reader to interact with the narrative throughout the reading experience. This may include hyperlinks, moving images, mini-games or sound effects. In many digital fictions, the reader has a role in constructing the narrative by controlling a character's journey through the story.
Hypertexts, text-adventure games, multimedia stories, interactive video, literary games, and some mobile apps are all examples of types of digital fiction.
There are five prizes up for grabs in the competition - Judges' Prize, People's Choice, Welsh Language Prize, Student Prize and Children's Story Prize.
Winners will receive a cash prize and publication through Wonderbox Publishing.
Last year's competition, hosted by the AHRC-funded Reading Digital Fiction project, Sheffield Hallam University, and Bangor University, awarded prizes to veteran digital writer Alan Bigelow for his mobile-based heist comedy "How to Rob a Bank", StoryMax's "Frritt-Flacc" app, The Marino Family's "Switcheroo", and Kaitlyn Ensley's interactive space story "Astra Inclinant".
Competition organiser & Wonderbox publisher Lyle Skains of the School of Creative Studies & Media said:
"Digital fiction is so rich and engaging, for both writer and audience. This competition was created to bring new writers and readers to the form, and to provide a spark for digital fiction to enter the mainstream in terms of recognition and reward. Last year's entries blew us away with the breadth of innovation and narrative talent; I can't wait to see what everyone comes up with this year.
"We're hoping for more Welsh entries this year. To encourage that, we'll be offering free workshops on creating digital fiction in both English and Welsh, available to the public and to area schools."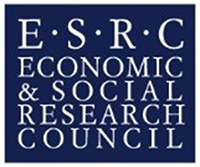 More information on the workshops and the competition, or to submit an entry can be found at: http://openingup.wonderboxpublishing.com/
Welsh language entries are eligible for all prize categories. The competition organizers are offering workshops on digital writing to the public, and are also keen to bring these digital skills into school-based workshops. For more information, or if you would like to schedule or attend a workshop for Spring 2018, please contact Lyle Skains at r.l.skains@bangor.ac.uk
Publication date: 21 November 2017