Bangor University awards three 'Women in Science' scholarships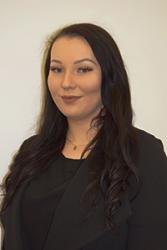 Emily O'ReganBangor University has awarded its 'Women in Science' scholarships to three outstanding female students: Emily Louise Dunn, Emily O'Regan and Kathryn Howard. All three were undergraduate students at Bangor and graduated with First Class Honours in July 2016. The scholarships, which cover the full course fees, will enable the talented and enthusiastic students to continue their studies and are now enrolled in postgraduate research courses at Bangor.
Emily O'Regan, 22, from Gateshead, is studying for an MRes in the School of Biological Sciences. Emily said: "I am absolutely delighted to be a recipient of the Women in Science Scholarship from Bangor University. The University has presented me with countless opportunities throughout my time here as an undergraduate student, and I am incredibly grateful that I am able to continue my postgraduate education here. This scholarship has provided me with the opportunity to pursue my interest in scientific research, particularly in the field of wildlife ecology and conservation."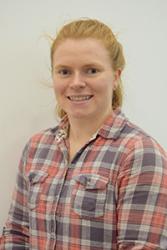 Kathryn HowardKathryn Howard, 24, from St Austell is studying for an MRes in the School of Electrical Engineering. Kathryn, who is conducting research into microwave engineering, said: "I am very grateful to have received the Women in Science scholarship and to have been given the opportunity to stay at Bangor to study for an MScRes. The research masters is a great platform for developing specific skills required for industry, whilst still benefitting from being within the University's learning environment. Being closely linked to a company (Creo Medical Ltd.) means I will have great opportunities to visit and get involved with industrial projects and create a strong relationship for a career in Science following the completion of this masters."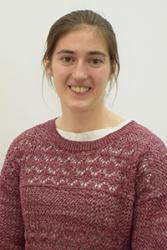 Emily DunnEmily Louise Dunn, 23, from Devon who is studying for an MRes in the School of Sport & Exercise Physiology at the School of Sports, Health and Exercise Sciences was also thrilled to have been awarded the scholarship: "The scholarship will not only enable me to conduct important research on cardiovascular physiology, but it has given me the opportunity to continue within academia. I'm very grateful for this opportunity and I hope to stay on and undertake a PhD."
Bangor University is committed to increasing women's participation in science at every level of education, and these scholarships are a further step towards encouraging and enabling more women to follow science careers. Bangor University awarded its first Women in Science scholarship in 2015 to Elizabeth McManus who, with the support of the scholarship, completed an MSc Neuroimaging course in the School of Psychology. Elizabeth has since moved on to the University of Manchester where she is undertaking a BBSRC funded PhD.
Professor John G Hughes, Vice Chancellor, said: "Providing a supportive environment for women in STEMM based subjects is strategically important to the University. We are fully committed to the Athena SWAN ECU Gender Charter and hold an institution-wide bronze award as well as three departmental bronze awards. We are very pleased to have been able to award 'Women in Science Scholarships' for the second year running. We hope to continue this annually in order to build a strong cohort of alumni from this special scholarship over the years."
Related stories:
First 'Women in Science' scholarship recipient graduates
Dunn deal! Emily heads to World Championships in Australia
Emily goes the distance in Australia
VIDEO: Emily Dunn – Graduation 2016
Student Profile – Kathryn Howard
Publication date: 3 January 2017