Bangor University hosts Music Masterclasses in China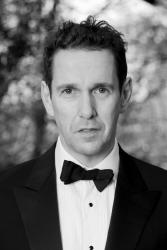 Iwan Llewelyn JonesIwan Llewelyn Jones, an academic from the School of Music and Media, Bangor University will be visiting China later this month to perform and host masterclasses for music students in Beijing, Shanghai and Guangzhou.
Iwan Llewelyn-Jones has firmly established himself as one of the finest pianists of his generation. He is a graduate of the University of Oxford and the Royal College of Music and has performed at many of the worlds prestigious concert halls such as London's Wigmore Hall and Queen Elizabeth Hall as well as Sydney Opera House and Leipzig Gewandhaus. He has also presented masterclasses and adjudicated competitions at all the major British conservatories with many of his students graduating from the Royal College of Music, the Royal Academy of Music, the universities of Oxford and Cambridge as well as Durham, Kings, Cardiff and Manchester.
On 20 October 2018, Llewelyn Jones will be hosting a Bangor University Masterclass at the prestigious Steinway Hall in Beijing. Participants will have the opportunity to perform for Llewelyn Jones and receive his in-depth feedback and guidance. He will also perform a short concert for participants and Steinway patrons.
A similar event will be hosted by Shanghai Normal University on 24 October 2018. SHNU are a close partner of Bangor University in China and send a number of students to study Music there every year.
Llewelyn Jones will conclude his trip in Guangzhou. Masterclasses will be hosted at Steinway's showroom in Guangzhou on 27 October 2018.
Prof Chris Collins, Head of the School of Music & Media commented:
"This is a wonderful opportunity for Bangor University to showcase not only its fantastic School of Music but also to showcase the high calibre of its teaching staff."
Publication date: 17 October 2018