Bangor University's Management Centre marks 10th Anniversary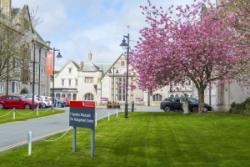 The Management Centre at Bangor University celebrates its 10th anniversary this year, having been created by the University as a £15m Project with major EU and other external funding support.
Since its launch in 2008, the Centre has outperformed all of the learning and jobs created targets as set out by its European funders and currently has a workforce of 71 staff.
Its mission to combine international excellence with the exercise of leadership in local business education and regional development is reflected in the Centre's current portfolio with initiatives making an important economic contribution to the region.
Since the Management Centre opened its doors ten years ago, it has enjoyed a growing volume of annual footfall through its international conferencing and events programme. In 2017, 20,000 people stayed with the Centre making use of the 4* Visit Wales Graded guest accommodation and 80,000 visitors in total were recorded in that same year. The many visitors to the Centre since its launch have included members of the Royal family, rock stars, High Court judges, Government Ministers and Game of Thrones cast.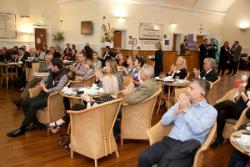 The Management Centre is proud of its contribution to business education, regional development and tourism. Working with the expertise of Bangor University Business School and faculty, the Management Centre launched and manages a unique Global MBA, the Chartered Banker MBA developed in partnership with a leading professional banking body, the Chartered Banker Institute. This MBA is now the fourth largest Executive MBA in the whole of the UK, attracting professional students from more than 70 countries.
The Centre provides a powerful link between academia and business through select strategic initiatives such as The Bangor University Business Club (1500+ members), home Institute of Directors hub for North Wales and an approved Centre of the Chartered Management Institute.
It also bridges the link between HE and FE in the region working with the professional development and training arm of Grŵp Llandrillo Menai to attract delegates to participate in a range of professional procurement and management programmes run at The Management Centre.
Professor Ted Gardener, Managing Director, Bangor University Management Centre commented: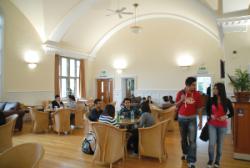 "The ten-year journey to this point has not been without its challenges but a good business model, attractive products and a highly motivated team have vindicated the support of key stakeholders. The future now looks bright as new initiatives are launched that build on The Management Centre's successful portfolio of resources, products and skills."
Publication date: 15 August 2018