Bangor University shortlisted in Prospects Postgraduate Awards 2014
Bangor University has been shortlisted for a Prospects Postgraduate Award, the only annual accolades solely dedicated to celebrating best practice and the most exciting developments in UK postgraduate education.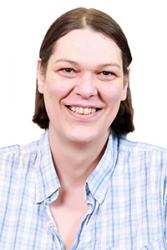 More than 100 businesses, universities and students from across the UK entered the Awards. Bangor University will compete against three other universities for the title of Best Teaching Team (Business & Social Sciences) at a glittering awards ceremony in Manchester on Monday 10 November 2014.
Nominated for the Award are the Postgraduate Research Methods teaching team at the University's School of Psychology.
Julie Davies one of the nominated team said:
"It's fantastic that a student appreciated the learning experience we provided to nominate the Postgraduate Research Methods Team for this award. Especially given the material taught is often considered technically challenging. All the School of Psychology Teaching Team strive for excellence in our teaching methods - and I'm flattered to have this recognised at a national level."
Nominee Shanti Shanker said:
"It definitely was a pleasant surprise! I have always enjoyed assisting Dr Julie Davies for the MSc Advanced Statistics practicals, but never assumed that it would get us a nomination for such a teaching award. It has coincided with my recent appointment as an Associate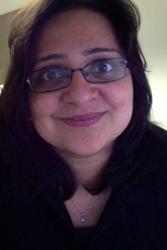 Lecturer, at The Open University based in Cambridge. This definitely means a lot for my professional endeavours as an academic. It's great that the students appreciate the extra effort it may take to explain statistics. I would like to take this moment to thank the students for their questions which keep me on my toes!"
Mike Hill, chief executive of Prospects said: "We're delighted at the response to these awards, which are only in their second year but already building momentum. The calibre of entries demonstrates the commitment and passion of the teams involved. I look forward to the awards ceremony and wish all of those shortlisted good luck."
Publication date: 29 October 2014